The Tunnel
A spare, powerful story about taking space to process difficult feelings 

After something bad happens, a boy feels sad and gray. Mom and Aunt Cheryl try to talk about it, but he feels like running away. So he picks up a shovel and starts digging a tunnel from his room, deep down and into the backyard. Out there, far from the lights of the house, it's dark enough that he could disappear. But the quiet distance also gives him the space he needs to see his family's love and start returning home.
As he heads back, the journey upward is different. He notices familiar details and tunes into his senses. The tunnel isn't so scary this time. The boy emerges into his room just as Mom peeks in. When she notices a twig in his hair, he is ready to talk about the tunnel and finds warmth in her gentle acknowledgment: "You came back."
Quiet, emotionally resonant text is paired with grayscale drawings accented with red in this thoughtfully layered exploration of coping with tough emotions, and taking time and space to heal.
Sarah Howden, Erika Rodriguez Medina
Regular price
Sale price
$19.95 CAD
Unit price
per
---
SKU: 211380n0nn1nWWW | ISBN: 9781771474276
"A quiet, subtle exploration of loss ... useful both as a choice for a mourning child and for kids wanting to understand a grieving friend."
- Bulletin of the Center for Children's Books – STARRED REVIEW
"A young boy carves a path through grief in this moving picture book." - Foreword Reviews – STARRED REVIEW
"An effective tool to open discussion about grief with individuals or small groups of children."
- Booklist
"Both metaphor and meditation, this touching, lovely story is a conversation-opener between children and caregivers dealing with loss; it recognizes the need to be alone, as well as the merits and comfort of finding one's way to loved ones."
- School Library Journal
"Howden has written a soothing book of bibliotherapy embedded in a quiet story ... a worthy addition to picture book shelves."
- Canadian Review of Materials
USBBY Outstanding International Book, 2023
CCBC Choices, 2023
A Best Children's Book of the Year, 2022
Best Books for Kids and Teens, 2022
View full details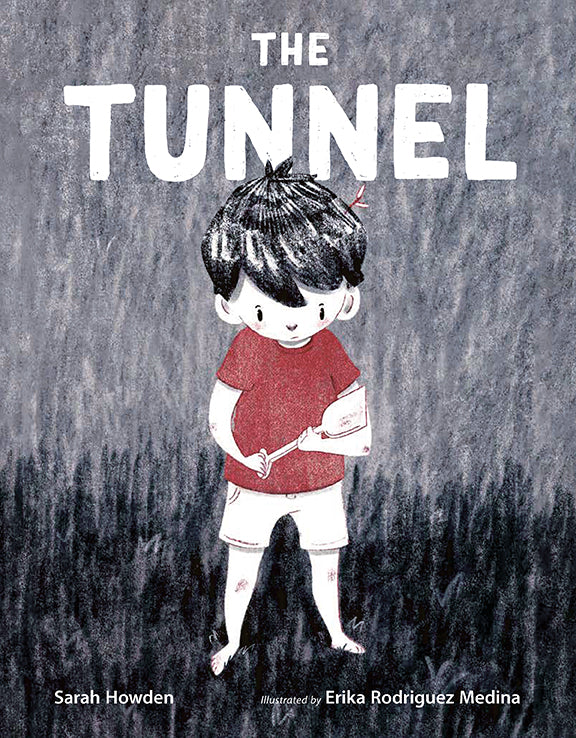 Publication date
March 15, 2022
Curriculum
Social and Emotional Learning