This House Is Home
An empowering story about coming to terms with change through creative problem solving
Lily's family is happy in their old green house at the end of the lane, but progress soon encroaches. When Grandma refuses to sell their home to developers, the city just builds around them. Soon their house is smack-dab in the middle of a multi-lane highway. As traffic rushes by day and night, Lily and her family begin to feel differently about their beloved home.
Using crayons and a little creativity, Lily draws up a plan to keep her Grandma's home and leave the highway behind. With the help of the construction crew that brought change to their neighborhood, Lily and her family take to the sea in their green house and set sail for a new place to call home.
Inspired by Chinese "nail houses" that end up stranded in a sea of construction when owners refuse to sell, this memorable picture book celebrates resourcefulness, negotiation, and collaboration in the face of change.
Deborah Kerbel, Yong Ling Kang
Regular price
Sale price
$19.95 CAD
Unit price
per
---
SKU: 207411n0nn1nWWW | ISBN: 9781771473804
"This House Is Home reminds us that home is more than a structure. It has roots that are grown of family, and, though it can change, as necessary, it carries the promise of steadfastness, even if in transition."
- CanLit for Little Canadians
"Besides enjoying This House Is Home as a read-aloud story, parents and adults working with children may find the book useful when having discussions about the environment and urban development."
- Canadian Review of Materials
"Kerbel has written a timely story about an issue occurring in many areas ... Her imagery throughout is compelling." - Canadian Children's Book News
"This story pulls at the heartstrings but is ever hopeful. A small book that tackles big concepts in a thoughtful and touching way."
- Children's Literature
View full details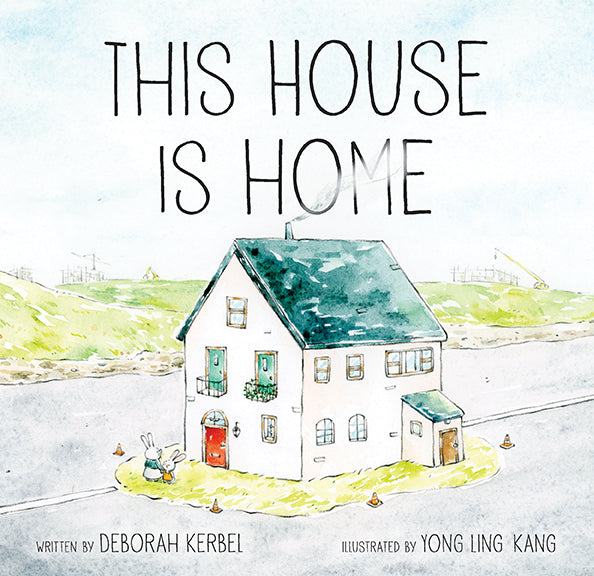 Publication date
March 15, 2021
Curriculum
Belonging and Contributing, Problem Solving and Innovating, Creative Problem Solving, Character Development, Teamwork and Cooperation, Kindness