Abigail the Whale
Abigail dreads swimming lessons. Every time she dives into the pool, she makes a big splash, and all the girls in her class shout: "Abigail's a whale!" Abigail can see that she is larger than the other girls. She feels huge, heavy, and out of place.
Abigail's swimming teacher takes her aside and points out: we can change how we see ourselves. He offers a creative visualization technique she can use to feel bolder, more confident, and more accepting of herself. Abigail tries it out in challenging situations that week—walking home in the dark, eating her vegetables, trying to fall asleep. Illustrations in the book show her perspective morphing powerfully to match her new thought patterns.
Next time she's in swimming class, instead of feeling heavy, Abigail thinks
sardine
,
eel
,
barracuda
,
shark
! She starts to figure out how to draw on mindfulness, creative thinking, resilience, and positive self-esteem to embrace exactly who she is. This picture book supports social/emotional learning and serves as a perfect jumping-off point for topics like bullying, empathy, confidence, and creative problem solving.
Davide Cali, Sonja Bougaeva
Regular price
Sale price
$18.95 CAD
Unit price
per
---
SKU: 200162n0nn1nWWW | ISBN: 9781771471985
"The harsh words of bullies become insignificant as Abigail faces the waters with confidence, pigtails, and an orange polka-dotted swimsuit. Perfect for virtues programs and character building at home or in classrooms." - Foreword Reviews
"This tale of positive thinking is a great jumping-off point for a discussion about teasing, self-esteem, empathy, and perspective." - School Library Journal
"Will make one see that bullies don't always get the better of people and that self-confidence is a powerful thing... The illustrations help tell this story of a brave young girl who overcomes bullying by the power of thought. Students would benefit from this story and it can be used to support self-confidence and anti-bullying behaviour. Recommended." - School Library Connection
"Entertaining and inspiring...a perfect jumping-off point for topics like bullying, empathy, confidence, and creative problem solving. "Abigail the Whale" is unreservedly recommended for family, elementary school, and community library picture books for young readers." - Midwest Book Review
"Cali teaches a lesson with a drop of fun that will leave all children (and adults) wiser and smiling. Recommended." - Canadian Review of Materials
"Though this is a book about weight, it does not lecture or show a miraculous weight-loss transformation...important and powerful...deals straightforwardly, yet sensitively with a delicate subject and could be used effectively with boys and girls - both for the subject of being different due to their body size/type or for gaining self-confidence." - Resource Links
"This picture book is excellent to read with elementary students to support the significance of anti-bullying. It's a feel-good story that will leave children cheering for Abigail and any student who has overcome adversity." - Teaching Librarian
View full details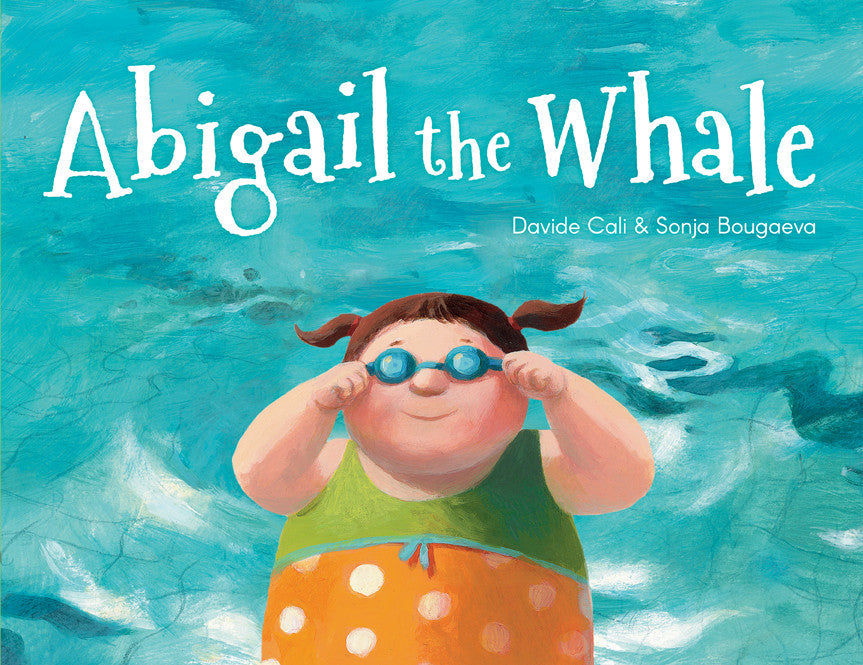 Publication date
September 15, 2016