One Tiny Bubble
The wondrous true story of one tiny bubble that sparked all life on Earth—including yours
Meet LUCA—our Last Universal Common Ancestor, the itty-bitty organism that every unique life-form on Earth can be traced back to. This sprinkle-sized blob was formed from the dust of exploded stars, water, and a lot of heat. LUCA was a single cell that split into two, and these cells multiplied into more organisms that grew and changed. Over the billions of years that followed, the descendants of LUCA evolved into bacteria, mushrooms, sharks, fir trees, lions—and humans! All the extraordinary life on Earth began with LUCA, through a miraculous process that could also occur on other planets.
This vibrant and poetic informational picture book breaks down scientific concepts using simple, engaging language. Striking illustrations bring LUCA to life and reveal how readers are connected to one another, and every life-form on our planet, through one tiny bubble.
Karen Krossing, Dawn Lo
Regular price
Sale price
$19.95 CAD
Unit price
per
---
SKU: 214283n0nn1nWWW | ISBN: 9781771474450
"This book squeezes millions of years of our past into a beautiful brief narrative of our last universal common ancestor ... In accessible and engaging illustrations, young readers will get excited about a tiny bubble and find plenty of fodder for story time ­discussion."
- School Library Journal
"A simple, matter-of-fact reminder that we are all connected."
- Kirkus Reviews
"Krossing's gentle, lyrical text explains a complex concept to young readers ... The simplicity of Lo's vibrant, coloured illustrations not only suits the writing style but will also appeal to the book's target audience."
- Canadian Review of Materials
"A vibrant, poetic, and impressively informational picture book that breaks down scientific concepts using simple, engaging language ... An extraordinary and unreservedly recommended addition."
- Midwest Book Review
"An accessible and thought-provoking narrative nonfiction title to include in STEM collections for young elementary school-aged readers."
- Children's Literature Comprehensive Database
Alcuin Society Awards for Excellence in Book Design, second prize, 2022
Best Informational Books for Younger Readers, 2022
Crystal Kite Member Choice Award, 2023
View full details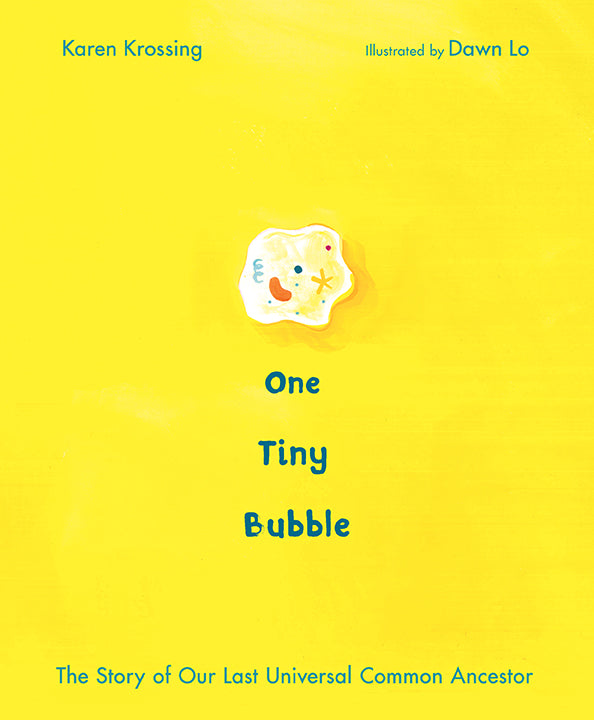 Publication date
October 4, 2022
Curriculum
Understanding Life Systems; Needs and Characteristics of Living Things; Plants; Understanding Earth and Space Systems