West Meadows Detectives: The Case of the Snack Snatcher
Meet Myron: a third-grade detective who loves logic, facts and solving mysteries. He does not love new things. Unfortunately, everything is new this year: Myron has a new baby sister, his family has moved across town, and now he's starting his first day at a new school. But when the school kitchen is burgled, leaving the morning snacks nowhere to be found, Myron gets his chance to crack the case with help from his classmates from Resource Room 15.
Myron's unique perspective from the autism spectrum makes him a top-notch sleuth. Similarly, the other kids in his resource room demonstrate creative problem solving and unique talents that come in handy for the case. Together with his detective partner, the hyper-energetic Hajrah, and tech-savvy Danielle, known as "Glitch," Myron gets to the bottom of the mystery — all while trying to avoid the school bully, Sarah "Smasher" McGuintley, who's intent on sabotaging their efforts. Black-and-white spot illustrations accompany the text in this fun and accessible page-turner for independent readers.
Liam O'Donnell, Aurélie Grand
Regular price
Sale price
$11.95 CAD
Unit price
per
---
SKU: 205425n0nn1nWWW | ISBN: 9781771473453
"With a cast that's both ethnically and developmentally diverse, this school-day caper should entertain a broad range of readers, while also opening eyes to the perspectives of those not like themselves." - Publisher's Weekly
"An optimistic series beginning for young mystery fans." - Kirkus
"Perfect for a burgeoning reader...O'Donnell has created a series that young readers will be eager to return to as more titles are added." - School Library Journal
"Refreshing...the engaging mystery and gentle humor will keep hesitant readers eagerly turning the pages." - National Reading Campaign
"This book will be a hit in libraries...finally we have a great mystery novel with an autistic main character. Recommended." - School Library Connection
"A welcome addition to any library...a great gift for a developing reader. Highly recommended." - Canadian Review of Materials
"Full of humour and mystery. I recommend this book for any school or home library." - Resource Links
One of 100 Scope Notes's 10 to Note for Fall, 2015
Cybils Award,
Nominated for the Beverly Clearly Children's Choice Award 2017-18,
View full details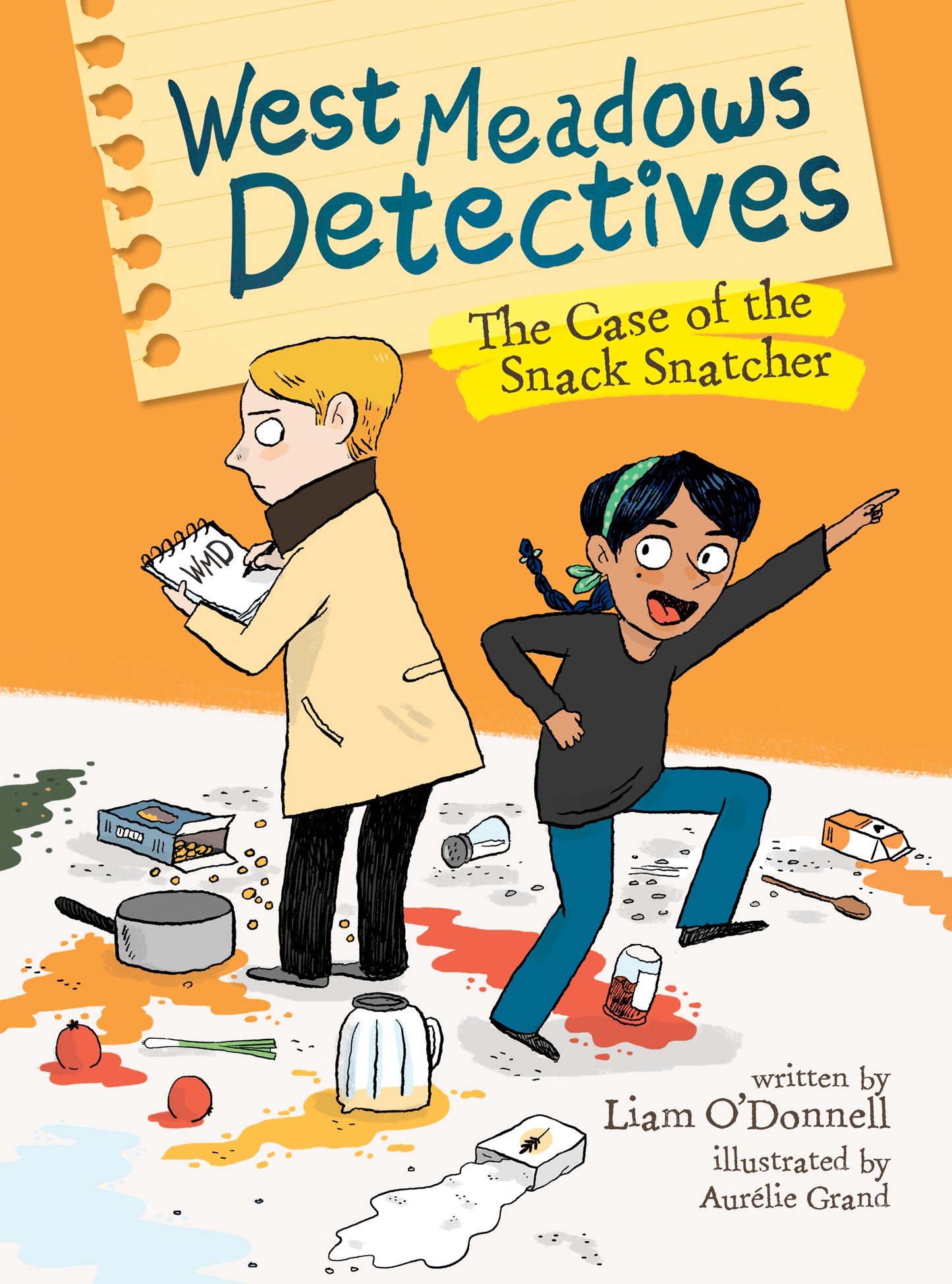 Publication date
September 15, 2018
Interest age
From 7 to 10