A Park Connects Us
An ode to urban parks and the many ways they connect us to community and nature
This picture book excursion through a city park invites readers to discover how shared green spaces bring us together. Lyrical, upbeat text illuminates the abundant gifts the park offers. Vibrant mixed-media illustrations show a diverse group of visitors as they explore this communal space. Children frolic; couples wander; flowers bloom and birds zoom; friends and families picnic and play ball or simply sink their toes peacefully into the present moment. Meanwhile, rolling hills and green trees enfold visitors in nature's beauty. Encouraged by the sense of unity the park creates, the visitors come together for a joyful dance party and a march for peace and equality. Spread by spread, we see how urban parks are for everyone—whoever we are.
This love letter to public parks depicts an inclusive and accessible space where community flourishes. Without a screen in sight, it gently hints at the adventures to be had offline and encourages readers to venture into nature and connect with their neighborhoods. Back matter provides a brief history of urban parks in North America and highlights park successes around the world.
Sarah Nelson, Ellen Rooney
Regular price
Sale price
$19.95 CAD
Unit price
per
---
SKU: 214652n0nn1nWWW | ISBN: 9781771474504
"Nelson's lyrical text makes this book well-suited for reading aloud, while Rooney's colorful double-page spreads are full of details that engage readers ... A Park Connects Us emphasizes that public parks should be for everyone."
- Quill & Quire
"This ode to the value of city parks will inspire readers to think about what their parks are like, and all the ways that people and animals use them. [A] good choice for story time, one-on-one, or classroom projects."
- School Library Journal
"With bold, colorful illustrations , [A Park Connects Us] celebrates, in rhyming text, all the things we do in parks."
- Twin Cities Pioneer Press
"A must-have to add to the top of your picture book selections this year. Parks are for everyone, and so is this book."
- Canadian Review of Materials
"There is much to discuss as the book is read with little ones. They are sure to recognize some of the things they like to do themselves when they visit a park. It's important to know that parks are there for everyone."
- Sal's Fiction Addiction
"[The] message is thoughtfully and beautifully delivered in this new picture book."
- Children's Literature Comprehensive Database
A Best Children's Book of the Year, 2022
View full details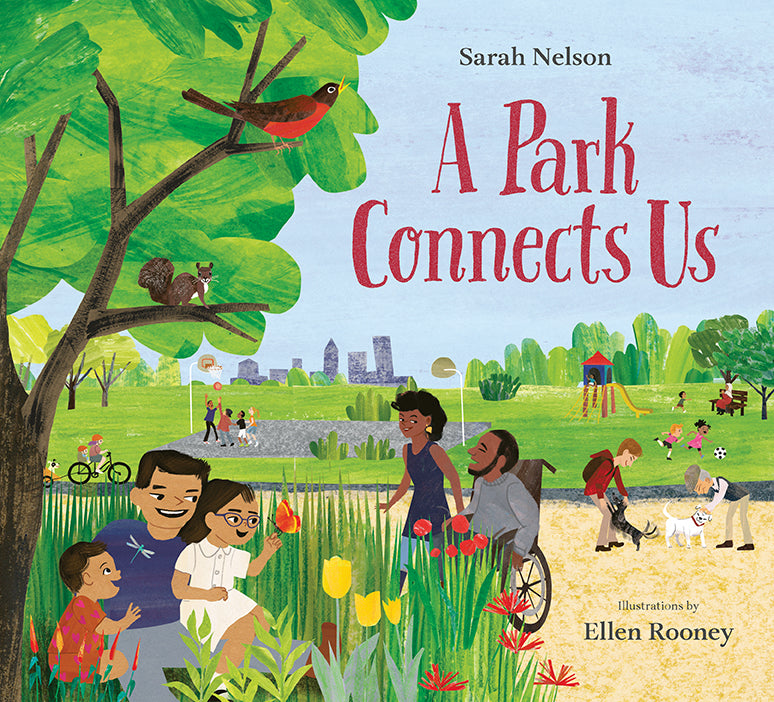 Publication date
March 15, 2022
Curriculum
Local communities; Global communities