Pink Is for Everybody
A joyful celebration of self-expression and uniqueness
A group of kids is stuck inside on a rainy day, and they're feeling gloomy … until they discover a pink treasure chest! Inside they find a collection of items that turn their gray day into a playground of pink. Pink is for painters and palace-dwellers, aliens and astronauts, dancers and dragons! In a parade of exuberance that celebrates all things pink, one surly cat stands apart and teaches the kids a gentle lesson about choosing what you love, no matter who you are, while respecting the unique preferences of everybody around you.
This uplifting ode to self-expression goes beyond the binary expectations of gender to emphasize the importance of creativity and acceptance. It invites readers into a welcoming space where different clothing, toys, and colors are enjoyed by all. With a diverse cast of kids and inclusive, gender-neutral language, this book encourages children to embrace their true colors.
Ella Russell, Udayana Lugo
Regular price
Sale price
$19.95 CAD
Unit price
per
---
SKU: OB400000n0nn1nWWW | ISBN: 9781771474658
"Russell cleverly circumvents the gender binary that some readers may expect with a title like this, focusing instead on color and imagination; the illustrations are playful, funny, and fanciful. Pink is for everybody! And so is this book."
- School Library Journal
"Plants the seed of deconstructing the color pink's gendered associations ... Illustrated winningly in textured spreads."
- Publishers Weekly
"An inspirational ode to inclusion, acceptance, and diversity ... This utterly delightful picture book teaches readers of all ages the importance of being who you are while also reminding them that pink is for everybody."
- Quill & Quire
"Pink is for Everybody presents a high-quality, accessible message of inclusion, empathy and joyful confidence in self-expression."
- Canadian Review of Materials
A CBC Best Canadian Picture Book of 2022, 2022
CBC Kids Reads, 2023
Best Books for Kids and Teens, 2022
View full details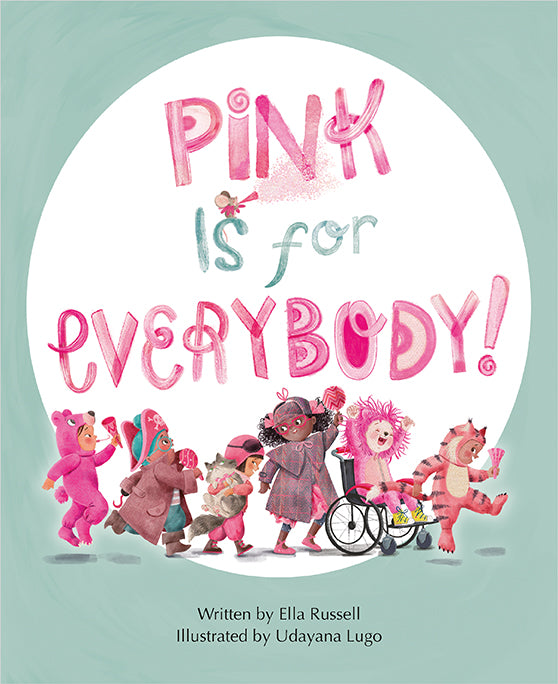 Publication date
April 15, 2022
Curriculum
Inclusivity, Kindness, Self-Respect, Respect