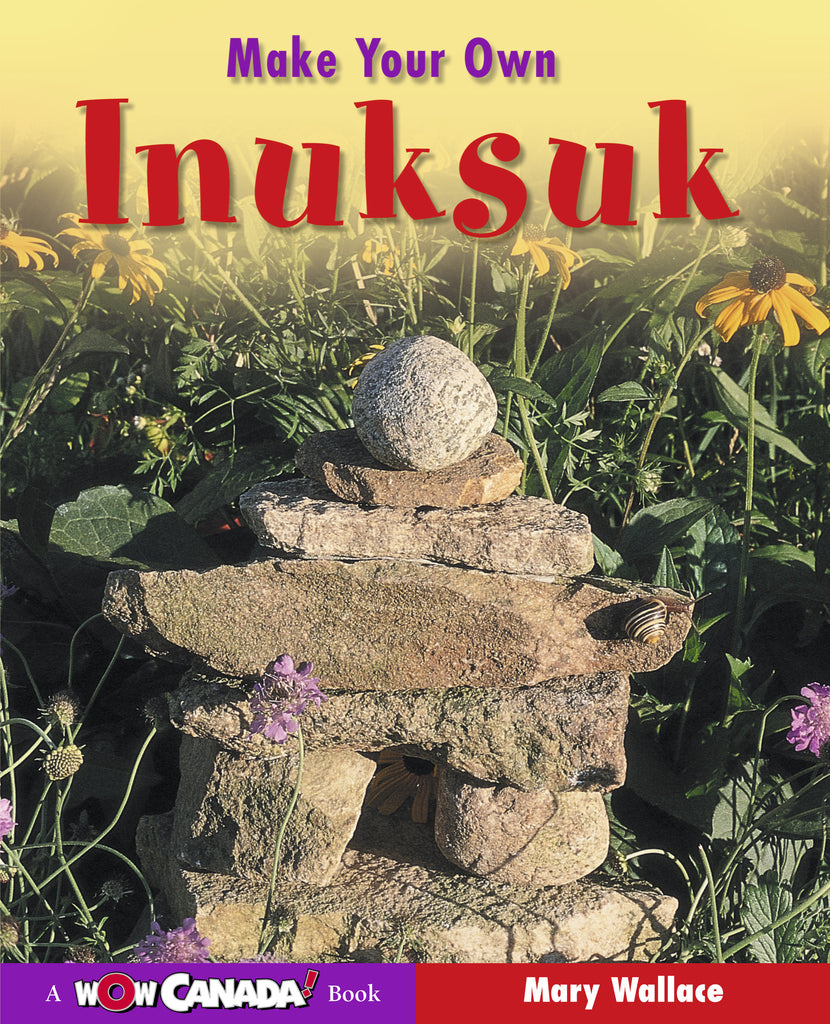 Make Your Own Inuksuk
Wow Canada!
By
From 8 to 12 | 32 pages
An inuksuk, a powerful symbol of the Arctic, is a stone structure that acts as a messenger. Part of the Wow Canada! series, Make Your Own Inuksuk shows readers how to build their very own inuksuk. This full-color book provides an engaging overview of inuksuit — what they are, why they were important in the past, and how they can bring significance to our own lives today. Step-by-step instructions show you how to find and prepare suitable stone, stack and balance rock, and choose the perfect spot for your inuksuk. Stunning photographs and full-color illustrations show how simple it is to create these beautiful structures at home. For families and teachers looking for meaningful and interactive projects with their children, or for gardeners and nature lovers of all ages, Make Your Own Inuksuk is an ideal way to bring beauty and personal expression into our lives.
Mary Wallace
Once in a while, a very special book that quietly communicates a sense of wonder, beauty and spiritual connectedness comes along. This is such a book. - School Library Journal
...sensitive to issues of cultural appropriation, Wallace includes many direct quotations from Inuit elders...and her dedication acknowledges those for whom the craft was a whole way of life. - Quill & Quire
Author Mary Wallace, in consultation with Inuit elders and other experts, gives a fascinating introduction in words, photographs and paintings to the many forms of the inuksuk structure and its unique place in Inuit life and culture. - CM Magazine: Canadian Review of Materials
..directions for construction...are clear and easy-to-follow… - Brandon Sun
...a beautiful how-to book that describes the orign, purpose and meaning of these stone figures in traditional Inuit life. - The Muskokan
...teach your children about...First Nations tradition and allow them to try their hand at inukshuk building by following the instructions in this one-of-a-kind guidebook. - City Parent
Wallace takes care to instil a sense of respect for this traditional Inuit form...ideas expressed will arouse emotion in a group discussion and stimulate imagination in art class… - Resource Links