I Am Josephine
Meet Josephine: a spirited and curious girl, a big sister, and a human being. She's also a mammal, an animal, and a living thing—all identities she explores with readers in this simple informational picture book.
Josephine presents her family (and herself) as examples of human beings, and then familiar creatures like her dog and her mom (and herself) as mammals. Next, she adds whales, lobsters, hummingbirds, and elephants (and herself) as examples of animals. Finally, she shares examples of living things, including moose, foxes, butterflies, flowers, and bugs… and, of course, herself!
Inspired by science and nature writer Jan Thornhill's many classroom visits, this book is intended to help children recognize themselves as part of the natural world, with an emphasis on how all living things share similarities.
Playful, kid-friendly illustrations in vibrant colors paired with minimal text make this an easy introduction to the classification of living things. Endmatter goes into further detail about the unique characteristics of humans, mammals, animals, and living things.
Jan Thornhill
Regular price
Sale price
$11.95 CAD
Unit price
per
---
SKU: 205970n0nn1nWWW | ISBN: 9781771473538
"A charmingly simple way to help children see how they fit into the world around them." - Kirkus Reviews
"A charming introduction to the concept of classification in the natural world...readers will enjoy following along with Josephine as she explores what similarities she shares with all other living things." - The National Reading Campaign
"The combination of science lesson and find-and-search works brilliantly...colorful and cheerful." - Booklist
"Cheerful illustrations by Jacqui Lee showcase global cultures and inclusive settings, encouraging young readers to imagine a world that exists beyond their own neighbourhoods and to reflect on the concept of individuality." - Quill & Quire
"A smart way to introduce that characteristics that unite and distinguish members of the natural world." - Publishers Weekly
"I Am Josephine is an excellent book... Highly versatile and suitable for home or school libraries... Highly recommended." - Canadian Review of Materials
"A solid introduction to the concept of scientific classification...children are invited into the text through seek-and-find to explore the illustrations and are prompted by questions to explain their own uniqueness and place in the living world." - Resource Links
"This easy-to-follow journey through the classification system would be terrific for children ages 3-8 who are starting to question who they are and how they are related to the world around them." - Green Teacher
Canadian Children's Book Centre's Best Books for Kids and Teens, starred selection,
Great Lakes Great Books, 2018
View full details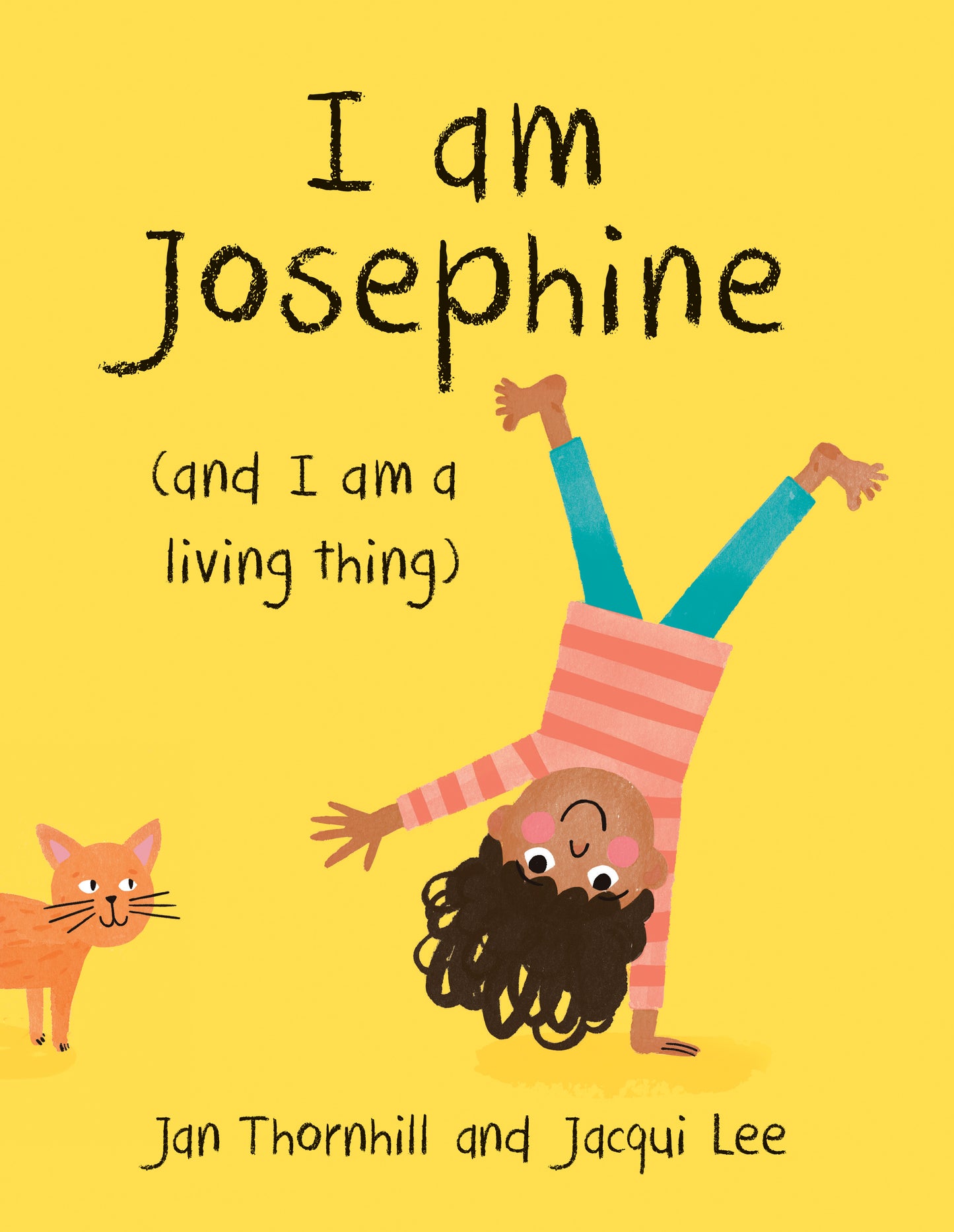 Publication date
March 15, 2019