Draw Out the Story
Whether kids want to write or draw a comic that's funny or scary, long or short, made-up or true-to-life, cartoonist and author Brian McLachlan maintains there are just ten crucial things they need to know to get started.
Using colloquial text, images, and examples, each chapter hones in on a different secret to creating great comics. Budding comic artists will learn how to make text and illustrations work together, how to give characters personality, how to choose the right tool for each project, and much more.
A worthy addition to the how-to comics canon,
Draw Out the Story
simplifies advanced concepts for younger readers, providing invaluable lessons and pointers for kids who want to learn to write and draw — and imagine — great stories.
Brian McLachlan
Regular price
Sale price
$13.95 CAD
Unit price
per
---
SKU: 187190n0nn1nWWW | ISBN: 9781771470032
"...this book has all the secrets beginners might need." - Kirkus
"The first seven 'secrets' lay a solid groundwork for aspiring creators but what really makes Draw Out the Story exceptional, moving beyond your typical 'how-to-create-comics' guidebook, are the final three chapters that focus on creating meaningful and fun stories through exploration, imagination and "what if?" play.
- Canadian Children's Book News
"... although aimed at young adults, its solid advice will benefit aspiring cartoonists and comic makers of all ages and backgrounds." - Children's Bookwatch
OLA Best Bets Top 10 Junior Non-Fiction List, 2013
IRA Children's and Young Adults' Book Award, Intermediate Non Fiction category, 2014
Ontario Library Association Silver Birch Non Fiction Award, 2014
Hackmatack Children's Choice Awards, 2014
Maine Student Book Award, 2014
Canadian Children's Book Centre Best Books for Kids and Teens, 2014
A Junior Library Guild selection, 2014
Toronto Public Library's 2017 Summer Reading Club Recommended Read,
View full details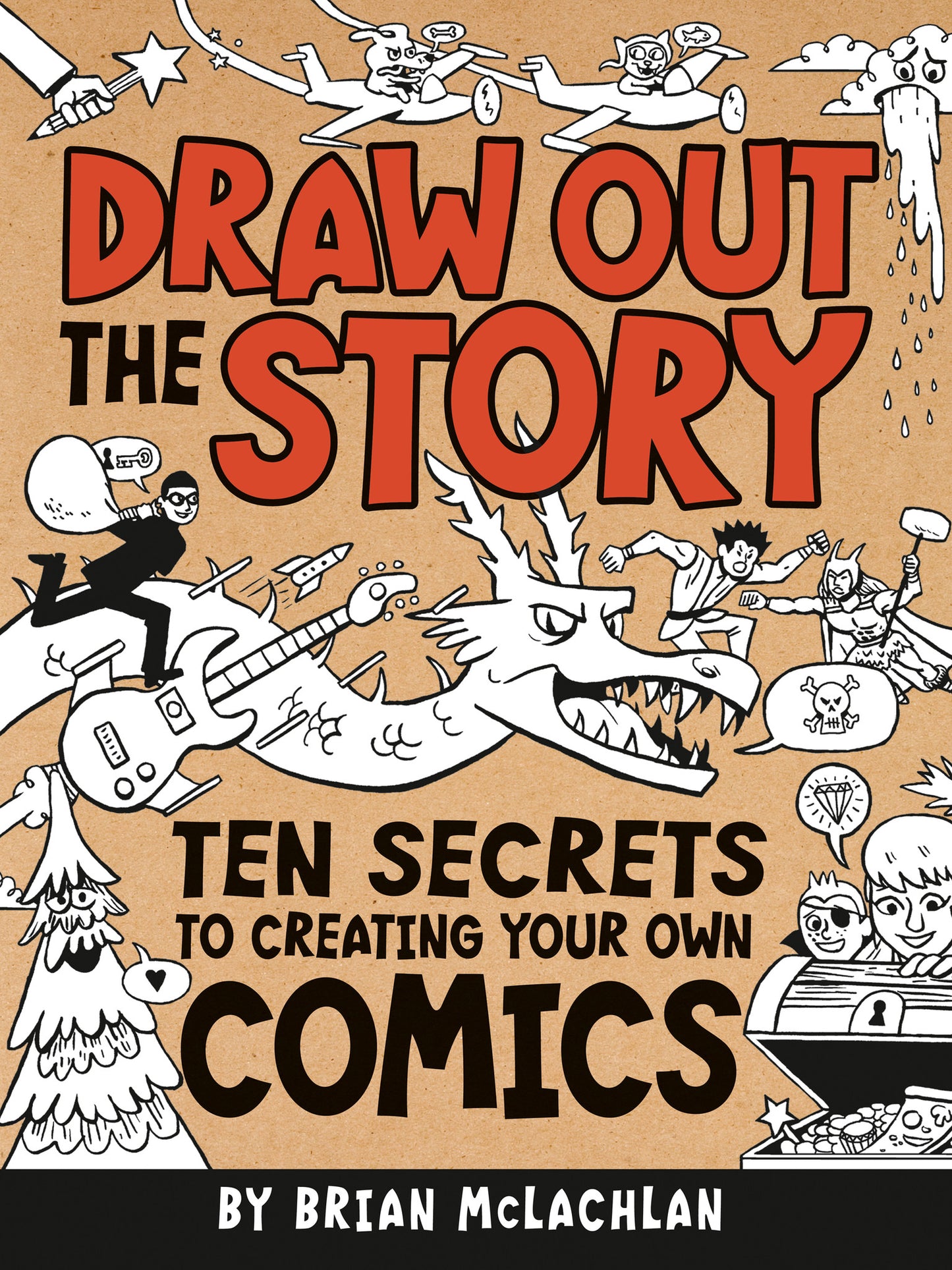 Publication date
September 15, 2013
Interest age
From 8 to 12