THAO
An honest #OwnVoices story about growing up with a name that is unfamiliar to the kids around you, told with humor and heart by critically acclaimed author/illustrator Thao Lam
Even though it's only four simple, familiar letters long, nobody can ever pronounce Thao's name. She's been called Theo, Tail, even Towel! But the teasing names—Tofu, Tiny, China Girl—are worse. Maybe it's time to be someone else? Thao decides to try on a different name, something easy, like Jennifer.
It works, but only until she opens her lunchbox to find her mother's Vietnamese spring rolls, gỏi cuốn—Thao's favorite! Now, it feels a lot more comfortable to be herself.
Simple on the surface, this story inspired by Thao's own childhood is full of humor, heart, and important ideas of diversity, inclusion, and cultural pride. The story will be instantly relatable to readers who have ever felt different.
Designed with a playful emphasis on typography, and Thao's own childhood photos added to her signature cut-paper collage, THAO champions being true to yourself and your background, and being empathetic towards others. It is a celebration of all that's in a name and the power of owning your identity.
Thao Lam
Regular price
Sale price
$19.95 CAD
Unit price
per
---
SKU: 211381n0nn1nWWW | ISBN: 9781771474320
"Anyone in an unfamiliar environment will be able to relate... This work's clever construction and stark simplicity embody a kaleidoscope of 'mirrors, windows, and sliding glass doors.'" - Kirkus Reviews
"Collage illustrations combine a paper cast with trimmed snapshots of Thao herself, a visual strategy that grounds the story in an all-too-real past and underscores her unassailable pride in identity. This is a genial but pointed primary-grade reminder that names matter, and names deserve respect." - Bulletin of the Center for Children's Books
"Lam depicts young Thao's predicament using visual precision and detail in her text and illustrations, delivering her message without fuss or complication and with a touch of humor." - Booklist
"The autobiographical element here adds a distinctively personal inflection. A lighthearted assertion of identity, particularly strong on appeal for younger children who have had to adjust to the demands of white American culture." - School Library Journal
"Exquisite collaged art mixed with photographs ... Nothing is 'foreign' if you take time to know it, and the deeply touching THAO soars through its eloquent understatement of this truth."
- The New York Times
"A terrifically complex picture book that packs depth as well as moments of levity within the limits of its format. Its sincerely empathetic perspective offers encouragement to readers with similar life experiences, while all readers (children and parents alike) may be inspired by THAO to reflect on how their own actions can better support and celebrate cultural diversity."
- Quill & Quire
"Exquisite ... A story that will resonate with children who find fitting in a challenge."
- The Globe and Mail
"Rendered in Thao Lam's playful cut paper collage, this humorous and resonant story is for anyone who's ever felt out of place. It's also a celebration of each of our names, our identities, and our diversity." - Avery & Augustine
A Junior Library Guild selection, 2021
Best Books for Kids and Teens, 2021
A Toronto Public Library First and Best List selection, 2021
A CBC Best Canadian Picture Book of 2021, 2021
USBBY Outstanding International Books List, 2022
NYPL Vibrant Voices selection, 2022
A Best Children's Book of the Year, 2022
View full details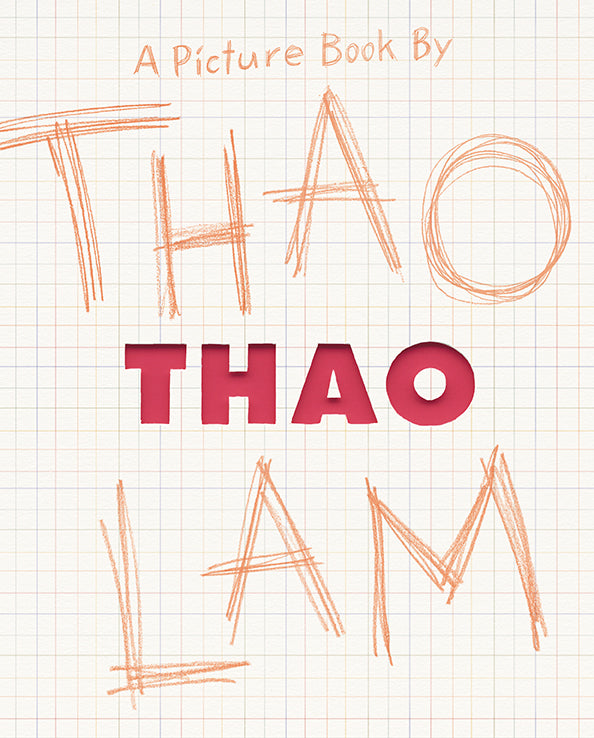 Publication date
April 15, 2021
Curriculum
Reading Comprehension