The Artist and Me
Vincent van Gogh is now known as an acclaimed, incomparable Post-impressionist painter. But when he lived in Arles, France, in the 1880s, he was mocked for being different. Back then, van Gogh was an eccentric man with wild red hair who used clashing hues to paint unusual-looking people and strange starry skies. Children and adults alike called him names and laughed at him. Nobody bought his art. But he kept painting.
Inspired by these events,
The Artist and Me
is the fictional confession of one of van Gogh's bullies — a young boy who adopted the popular attitude of adults around him. It's not until the boy faces his victim alone that he realizes there is more than one way to see the world.
Artwork in the book uses vibrant color and texture to bring the laneways, cafés, and wheat fields of southern France to life while playing on scenes from van Gogh's own work. The lyrical text carries the emotional weight of the subject and will leave readers with the understanding that everyone's point of view is valuable.
Shane Peacock, Sophie Casson
Regular price
Sale price
$18.95 CAD
Unit price
per
---
SKU: 198490n0nn1nWWW | ISBN: 9781771471381
"Low-key yet powerful...simple, resonant, superb." - Kirkus Reviews, STARRED REVIEW
"Delivers a meaningful message about individuality and tolerance." - School Library Journal
"Poignant... a story about deceptive appearances." - Publishers Weekly
"A real-life context for the effects of bullying, which will spark interest and encourage discussion." - Booklist
"Beautifully and sparsely written, as well as vividly illustrated... makes its point quite eloquently." - Seven Impossible Things Before Breakfast
"Forthright and self-aware...about the battle between authenticity and conformity, integrity and capitulation--so much a part of growing up." - The Horn Book
"Evocative...a useful classroom resource." - Canadian Review of Materials
"An obvious complement to art curricula, this book could also reinforce anti-bullying discussions at home and in the classroom." - The National Reading Campaign
A Junior Library Guild Selection, 2015
One of School Library Journal's Most Anticipated Titles for Spring 2016,
Nominated for the 2017 Blue Spruce Award, 2017
Nominated for Capitol Choices: Noteworthy Books for Children and Teens,
Canadian Children's Book Centre's Best Books for Kids and Teens,
Kirkus Best Picture Books of 2016,
Clark County School District "Each One, Read One" book selection,
Anne Izard Storytellers' Choice Award 2015-16,
View full details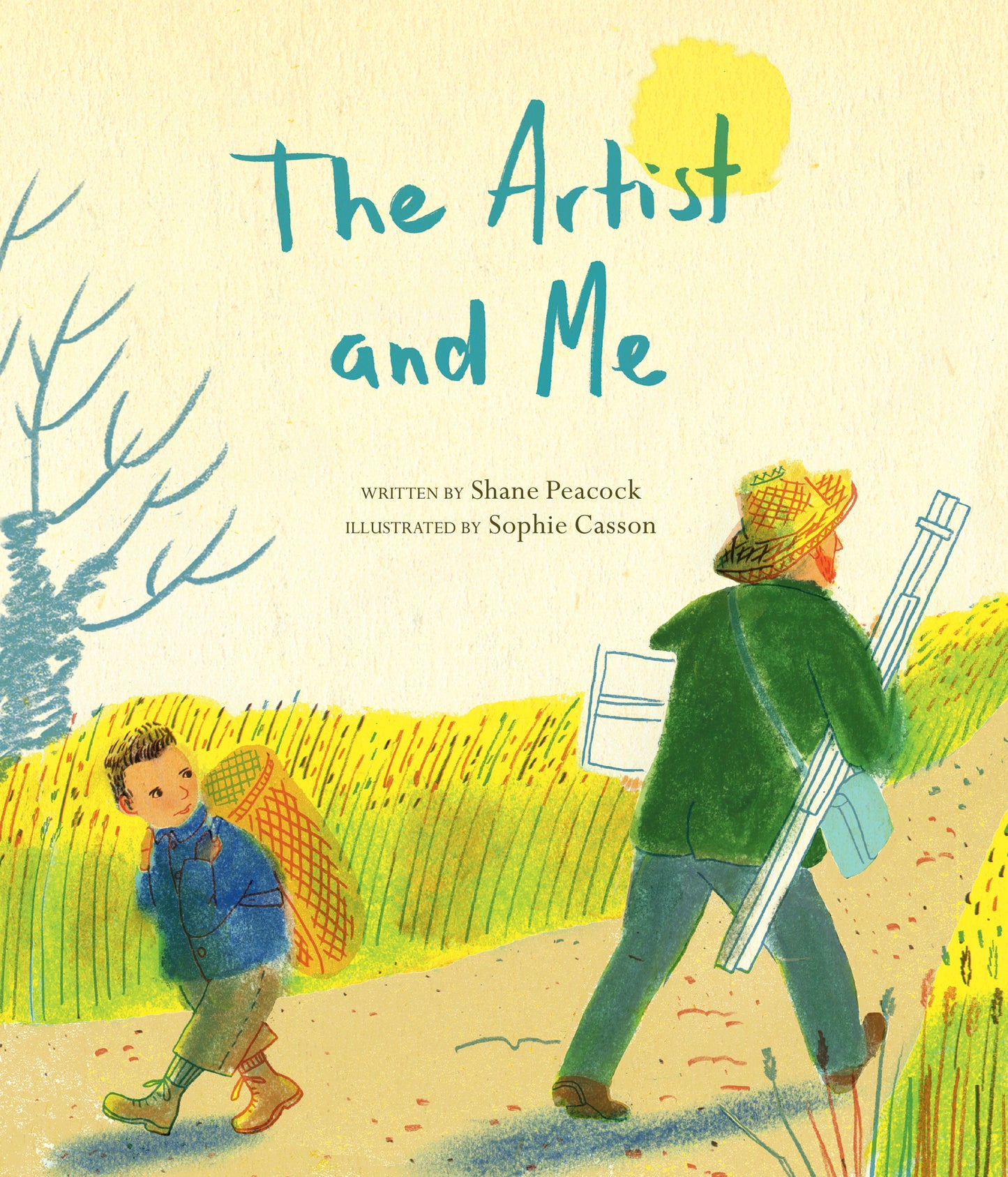 Publication date
April 15, 2016
Curriculum
Forms; Cultural Contexts