The Secret Life of Money
If discussing money is a difficult task for adults, it's doubly so where kids are involved. Not only is the subject loaded with cryptic jargon (mortgages? Bull markets? Huh?), but it often fails to click with how a kid sees his or her world. Many preteens and young teens do not yet have a job, and even if they do, their responsibilities with their earnings are miles away from grown-up money issues. In other words, not only is money a little overwhelming and mysterious, it's also seen as something they can't do anything about. The Secret Life of Money is written to address this last point in particular. It's central message is that money affects us deeply and that even kids can have an effect on it, too. This book uses odd anecdotes, engaging comics, and a wealth of surprising everyday connections to help young readers see and understand cash from an entirely different angle. From the history of different currencies to why we buy what we buy, from how charities and credit cards work to saving and investing, and a whole lot more, readers will gain not only an appreciation for the myriad ways that money changes, influences, and (even) betters their lives, they will arrive to an understanding of the control they have over it.
Kira Vermond, Clayton Hanmer
Regular price
Sale price
$14.95 CAD
Unit price
per
---
SKU: 182144n0nn1nWWW | ISBN: 9781926973180
Casual yet comprehensive...Readers landing a first job or opening a bank account should find insightful tips for developing a healthy and levelheaded relationship with money. - Publishers Weekly
This chatty guide to money works to make the subject appealing to middle-schoolers...A good guide for beginners and browsers. - Kirkus Reviews
Vermond clearly finds the topic fascinating, and her informal and approachable text, which doesn't sacrifice solid information in the name of chattiness, may help win over readers who might otherwise shudder at the mention of compound interest, subprime lending, or credit rating. - Booklist
A perceptive and timely publication on financial literacy for a new generation. - School Library Journal
The Secret Life of Money may be a kid's guide, but five will get you ten we could all learn a thing or two here. - ForeWord Reviews
Comprehensive, easily read, engaging, and approachable segments...show respect for children as intelligent learners capable of understanding concepts many adults find confusing. In fact, adults might consider reading the book not only to foster dialogue with their kids, but to learn a few things themselves. - Quill & Quire
A user-friendly guide packed with so many invaluable tips that adults may want to browse it too...Highly recommended. - The Midwest Book Review
The Secret Life of Money makes a significant contribution to the current demand in our society for young people to receive education in financial literacy...Highly recommended.
- CM Magazine: Canadian Review of Materials
Ontario Library Association, Red Maple Award, 2013
Canadian Children's Book Centre, Best Books for Kids and Teens Selection, 2012
Children's Literature Roundtables of Canada Information Book Award, 2013
British Columbia Library Association, Red Cedar Information Book Award, 2013
VOYA's Nonfiction Honor List, 2013
View full details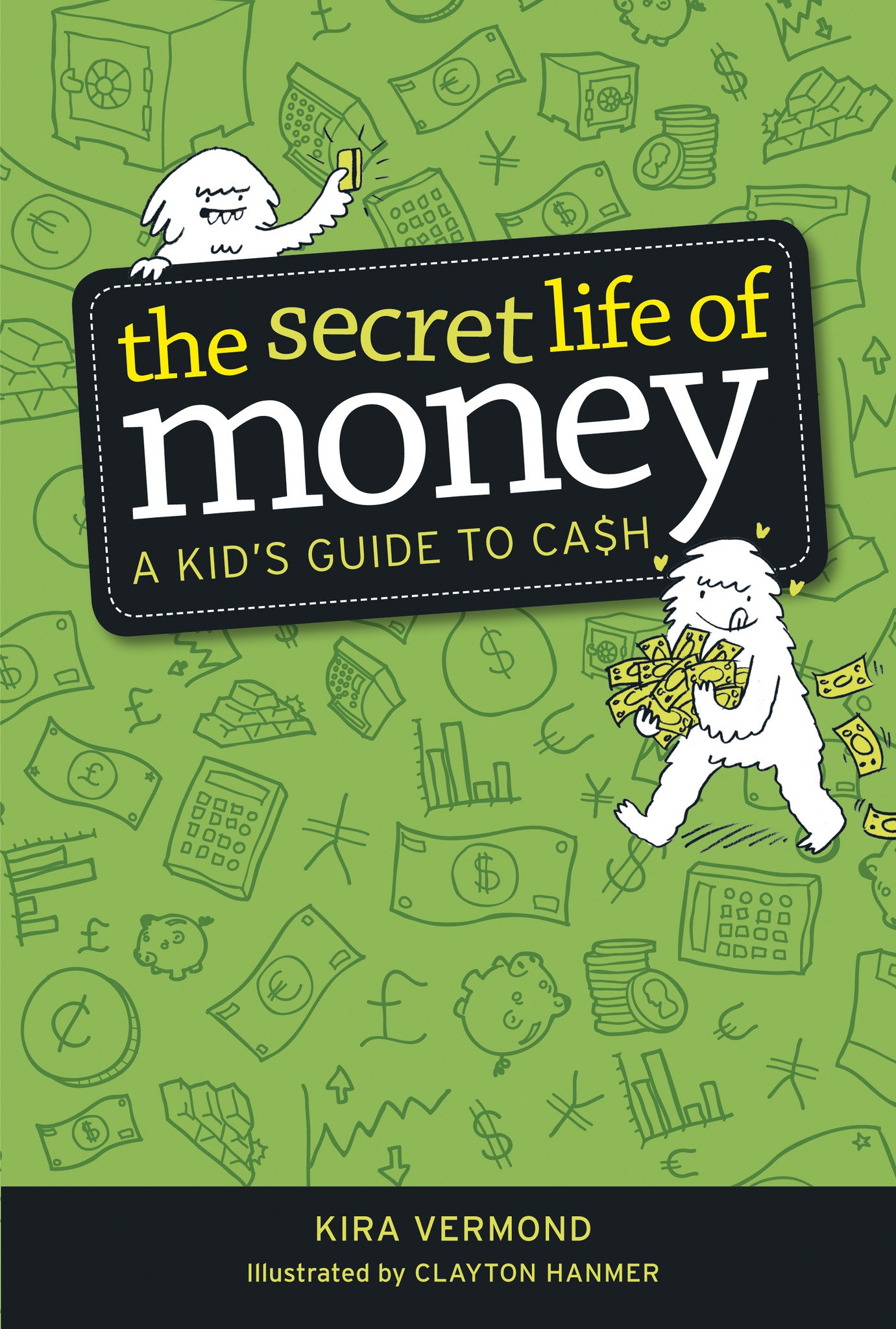 Publication date
March 15, 2012
Interest age
From 9 to 13