Why?
Everyday childhood activities, such as an excursion to the park, splashing in the bathtub, or fixing a snack in the kitchen, can spark many questions in young children. Why is the sky blue? Why does my stomach g-r-r-owl? Why do cows moo? Curious kids want to know, and no adult has all the answers.
Bestseller
Why?
provides kid-friendly explanations for nearly 100 of these everyday mysteries in an engaging question-and-answer format. The book takes young readers inside the kitchen and out to the park, from the farm to the supermarket, and from bathtime to bedtime. Answers to questions submitted by real kids reveal fascinating tidbits about nature, science, and the world around us. Bright, playful illustrations by Scot Ritchie set the scenes for the common questions that kids ask. Whether read aloud at bedtime or explored in a classroom setting,
Why?
is a kid-approved nonfiction pick that will encourage inquiry and curiosity.
Catherine Ripley, Scot Ritchie
Regular price
Sale price
$19.95 CAD
Unit price
per
---
SKU: 204650n0nn1nWWW | ISBN: 9781771473217
"Catherine Ripley quenches kids' thirst for knowledge...Bright, cartoonish and often humorous illustrations help demonstrate the answers." - Publishers Weekly
"A useful, interesting, and enjoyable read." - School Library Journal
"A fabulous book for kids who just can't stop wondering about the world around them…Why? will help nurture a playful, scientific curiosity in early-school-aged children." - Today's Parent
"With its subtitle, The Best Ever Question and Answer Book About Nature and the World Around You, this book promises much and delivers on that promise for its intended readership. The questions are divided into categories indicative of where or when they might pop up — i.e. bath time, night time, the supermarket, the kitchen or the farm. In the latter category is, for example, the question, `Why do horses sleep standing up?' There is a longish (and good) answer, but the short answer is: `For a quick get-away.'" - The Globe and Mail
"A useful resource for both parent and child." - Quill & Quire
"Cheery, simple color illustrations fill this wonderfully informative and entertaining book, enthusiastically recommended to parents and children's library collections alike, in order to kindle a passion for learning in inquisitive young minds." - Midwest Book Review
"If you find yourself scrambling to explain why the sky is blue... this book can help you come through with some kid-friendly but scientifically accurate explanations." - City Parent
"I recommend Why?... It helps children to notice, wonder, and ask questions based on observations." - Canadian Review of Materials
Canadian Toy Testing Council, Top 25 Great Books, 2002
Science Books & Films, Best Books, 2002
Canadian Children's Book Centre, Best Books for Kids and Teens Selection, 2011
Smart Book Awards,
View full details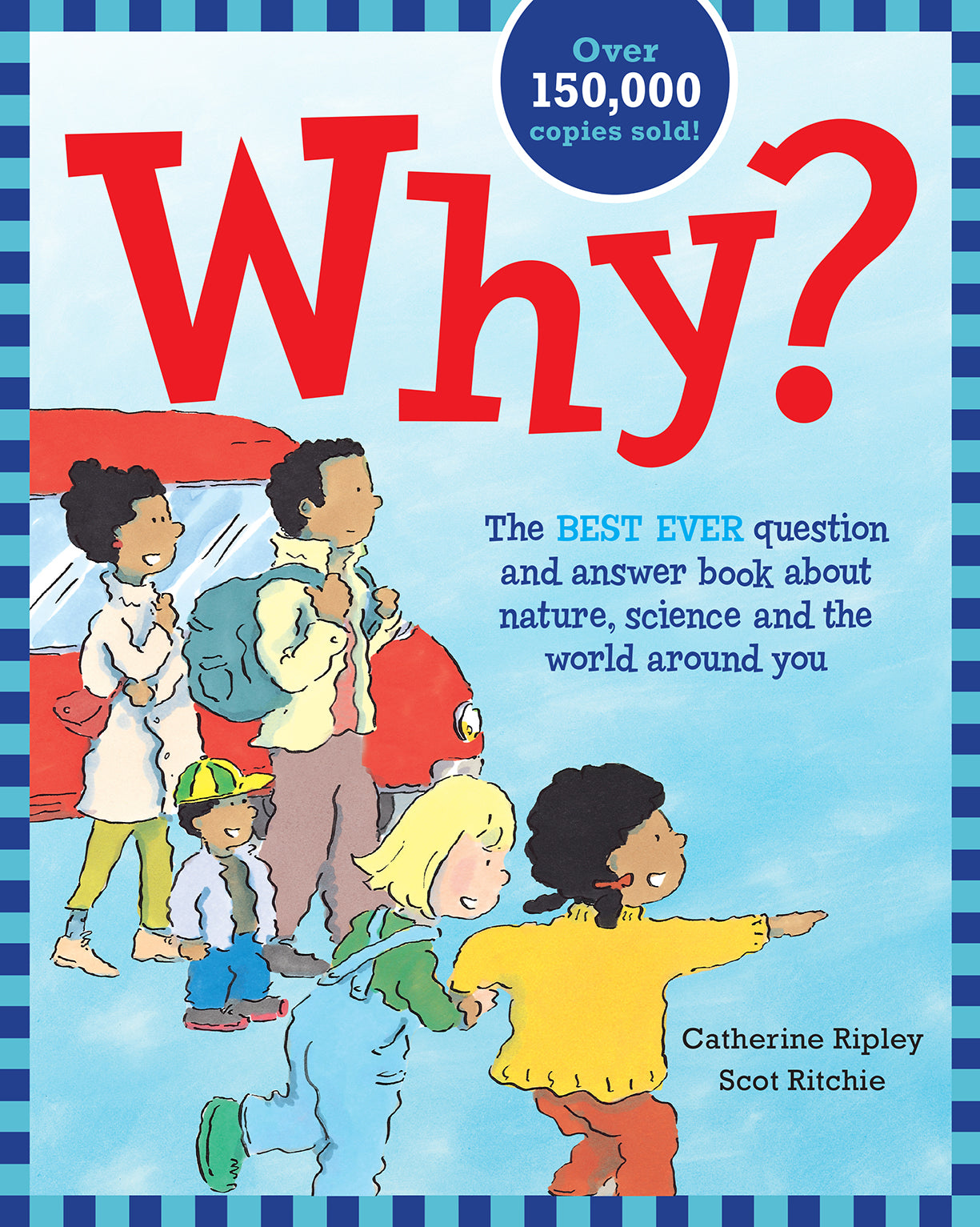 Publication date
April 15, 2018