Me Tall, You Small
Me Tall, You Small
is a series of playful vignettes in the daily life of a pair of weasels, parent and child. Whether they are having a bubble bath, kicking a soccer ball, or eating ice cream together, simple paired phrases showcase their loving—and amusingly realistic—relationship. After a fall:
You boo-boo. Me bandage.
At bedtime:
Me tired. You wired.
Creative use of language with wordplay, onomatopoeia, and rhyme infuses this book with humor and surprise. Together with the text, expressive line-drawn artwork drives home the funny differences between life as a parent and a child. This silly, touching read-aloud will have both parties celebrating their role, whether tall or small.
Lilli L'Arronge
Regular price
Sale price
$18.95 CAD
Unit price
per
---
SKU: 200208n0nn1nWWW | ISBN: 9781771471947
"This book delights on many levels as it affirms the importance of young children's close relationships." - Kirkus Reviews (STARRED REVIEW)
"Amusing...this playful, tender book may inspire real-life parent-child pairs to come up with some me-vs.-you comparisons of their own." - Publishers Weekly
"Poignant and gently humorous... A wonderful selection for one-on-one sharing that will delight the tall and the small alike." - School Library Journal
"Transcends linguistic barriers to deftly capture the unique specificity of adult-child relationships... A winning book to read-aloud with all the small weasels in your life." - Resource Links
Kirkus Prize Finalist, 2017
Kirkus Best of 2017, 2017
View full details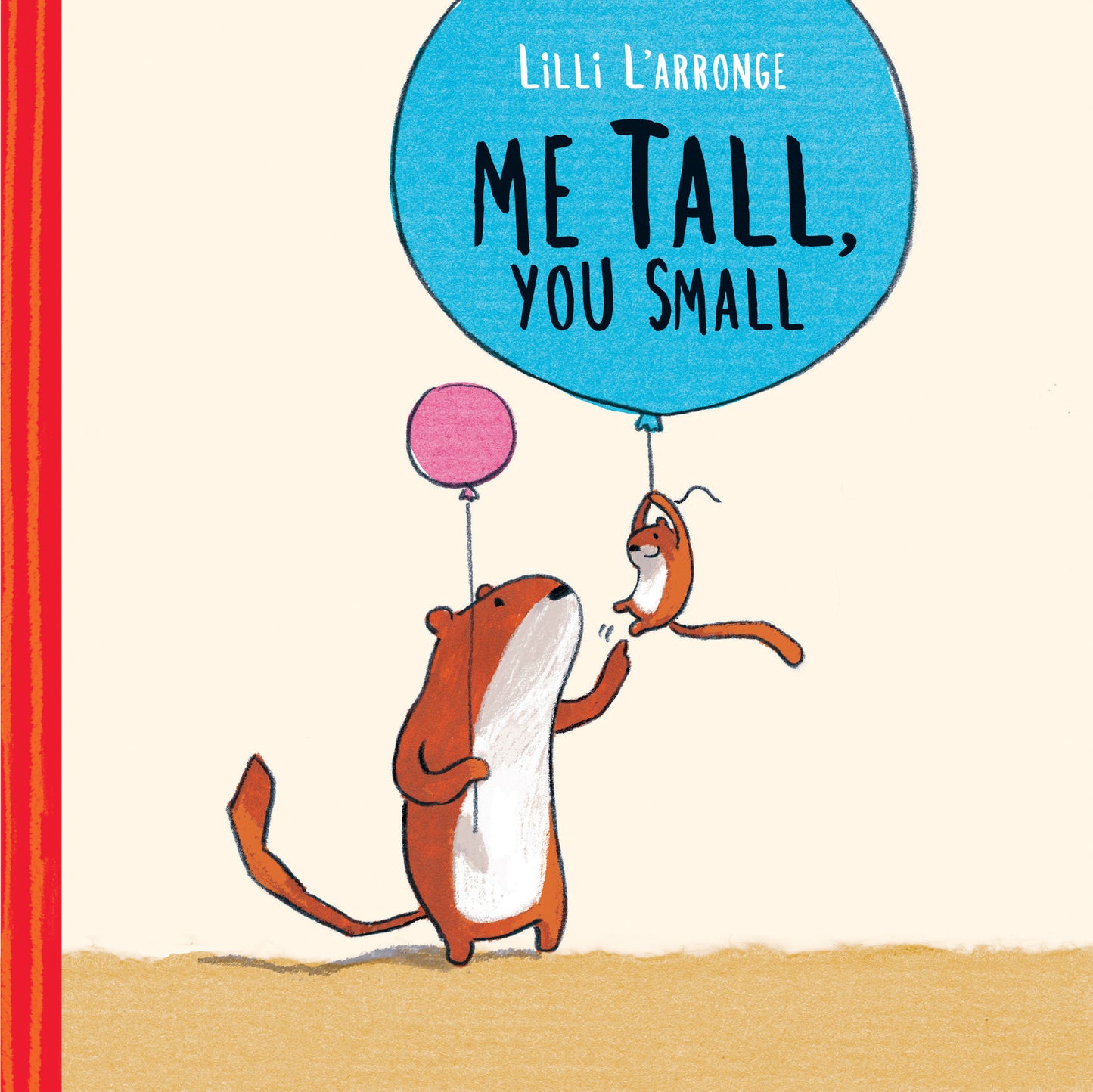 Publication date
March 15, 2017