Corner
A quirky and relatable story about balancing creativity and connection
A crow finds itself in an empty corner and begins to make the space its own. First, it furnishes the corner with a bed, a bookshelf, a rug, even a potted plant. In the newly decorated space, the crow reads and eats, listens to music and waters the plant, but something's missing. What is it?
The crow decides to decorate more, drawing geometric patterns on the walls in yellow. The corner is filled with color and shapes, but something is still missing. The crow adds a window, and finally discovers what it needed all along—a way to connect with the world outside and to make a new friend.
This highly original, almost-wordless picture book is the first title by award-winning Korean author and illustrator Zo-O to be published in English. Soft, detailed illustrations of the cozy corner will inspire kids to express themselves in their own spaces, and the crow's problem-solving skills encourage readers to think about how they can comfortably step outside of their comfort zone.
Zo-O (pen name)
Regular price
Sale price
$21.95 CAD
Unit price
per
---
SKU: OB400066n0nn1nWWW | ISBN: 9781771475327
"A quirky, thought-provoking, and stunning reminder that a house is not a home."
- Kirkus Reviews - STARRED REVIEW
"A cleverly wrought tale of growth, inventiveness, and how an impulse to nurture brings life into a space, allowing a being to thrive."
- Publishers Weekly - STARRED REVIEW
"Exploring themes of growth, trying new things, and broadening one's view, this understated story uses ever-expanding visual images to skillfully convey layers of meaning."
- Booklist
"The charming illustrations look as though they are done in colored pencil, with lots of texture and homey, hygge details. This would be a great book for discussion and predicting."
- Youth Services Book Review
"The ending is just right and will bring huge smiles to those sharing this almost wordless, very telling story."
- Sal's Fiction Addiction
"[A] quiet book about identity and adapting one's environment ... This thoughtful picture book would make a nice addition to a story time featuring characters who strive to make a house into a home."
- Children's Literature Comprehensive Database
"The soft coloured pencil illustrations in Corner are subtly textured, and the crow's gestures make the story easy to follow despite the almost complete lack of words. Children can easily relate to the crow, and the story encourages all of us to think about what we would do ... Zo-O suggests that satisfying the need for food and shelter is not enough; like the crow, we need creativity, and we need companionship to feel contented."
- Canadian Review of Materials
A Kirkus Best Picture Book, 2023
View full details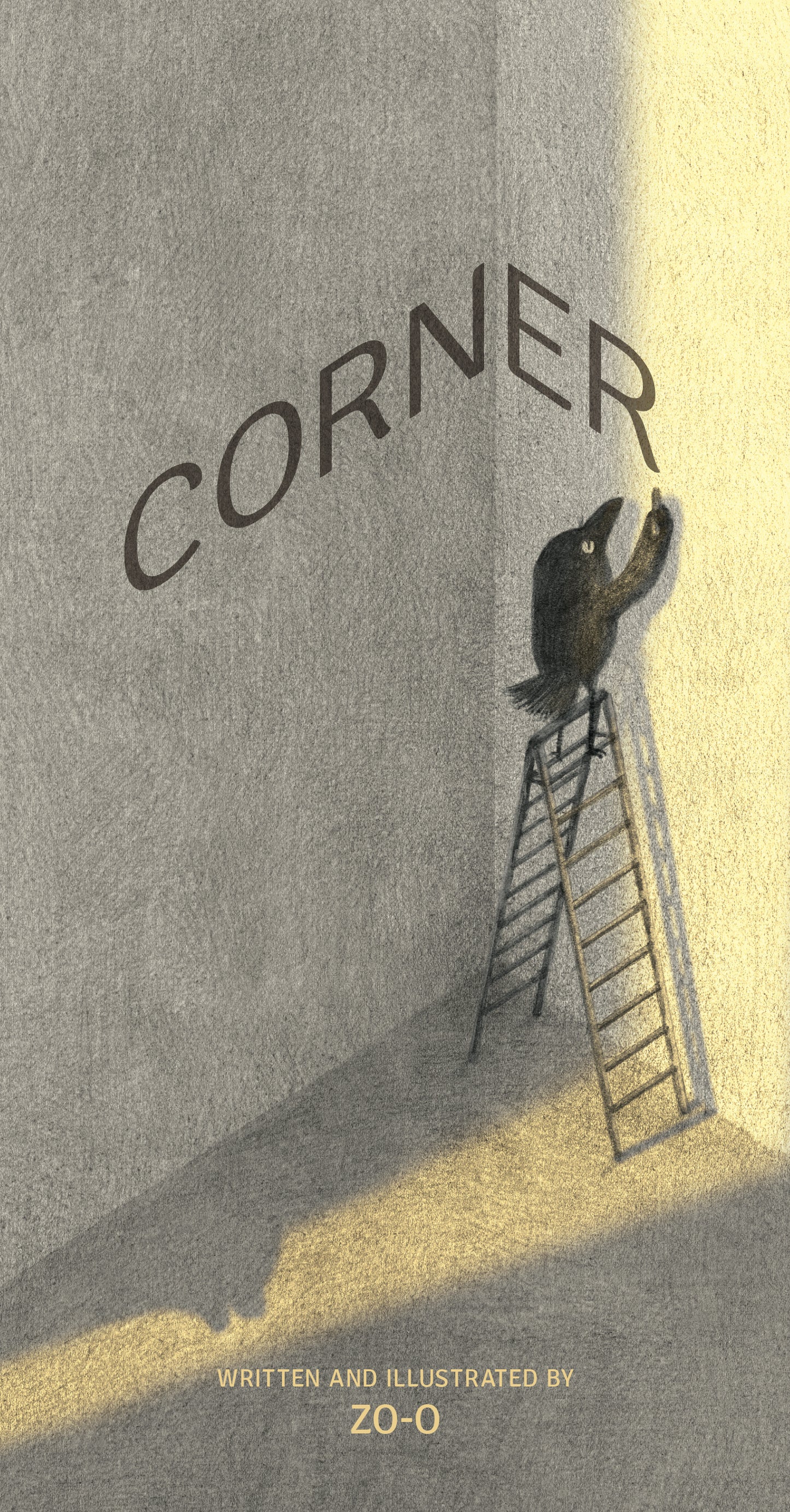 Publication date
March 15, 2023
Curriculum
Reading; Unpacking Visual Narratives