Dojo Surprise
The six little ninjas of
Dojo Daycare
and
Dojo Daytrip
are back for a third adventure—this time, planning a surprise birthday party for their master. Stealthy as ever, the ninja girls and ninja boys tiptoe around without a noise (or so they think) as they prepare for the celebration. Meanwhile, the master is spooked by the noises and shadows he senses around him. Is there a dragon over there? It's a total dojo scare! Master must be more aware. He tells himself: If I use my ears and eyes, I won't be taken by—
SURPRISE! Master gasps, then laughs and cries. He can't believe his ninja eyes! Streamers, poppers, candles, cake—he's delighted by the party and by the thoughtfulness of his little ninja charges. There's even a gift: a dragon-in-the-box who pops out for one last scream.
Chris Tougas's digitally rendered ninjas pop off the page once again in this laugh-out-loud story. Told in rhyming verse with a playful rhythm, accompanied by hilarious illustrations and big sound effects,
Dojo Surprise
makes for a riotous read-aloud with a kindhearted message.
Chris Tougas
Regular price
Sale price
$16.95 CAD
Unit price
per
---
SKU: 200167n0nn1nWWW | ISBN: 9781771471435
"This book will delight little ninjas everywhere and will make for a dramatic and entertaining read-aloud." - School Library Journal
"Uproarious...will have broad appeal as a standalone or as part of the "dojo" set. Highly Recommended." - Canadian Review of Materials
"This fun, silly story will entertain and amuse adults and kids alike. It would make a great addition to library and classroom collections." - Resource Links
Canadian Children's Book Centre's Best Books for Kids and Teens, starred selection,
2018 Chocolate Lily Book Awards,
View full details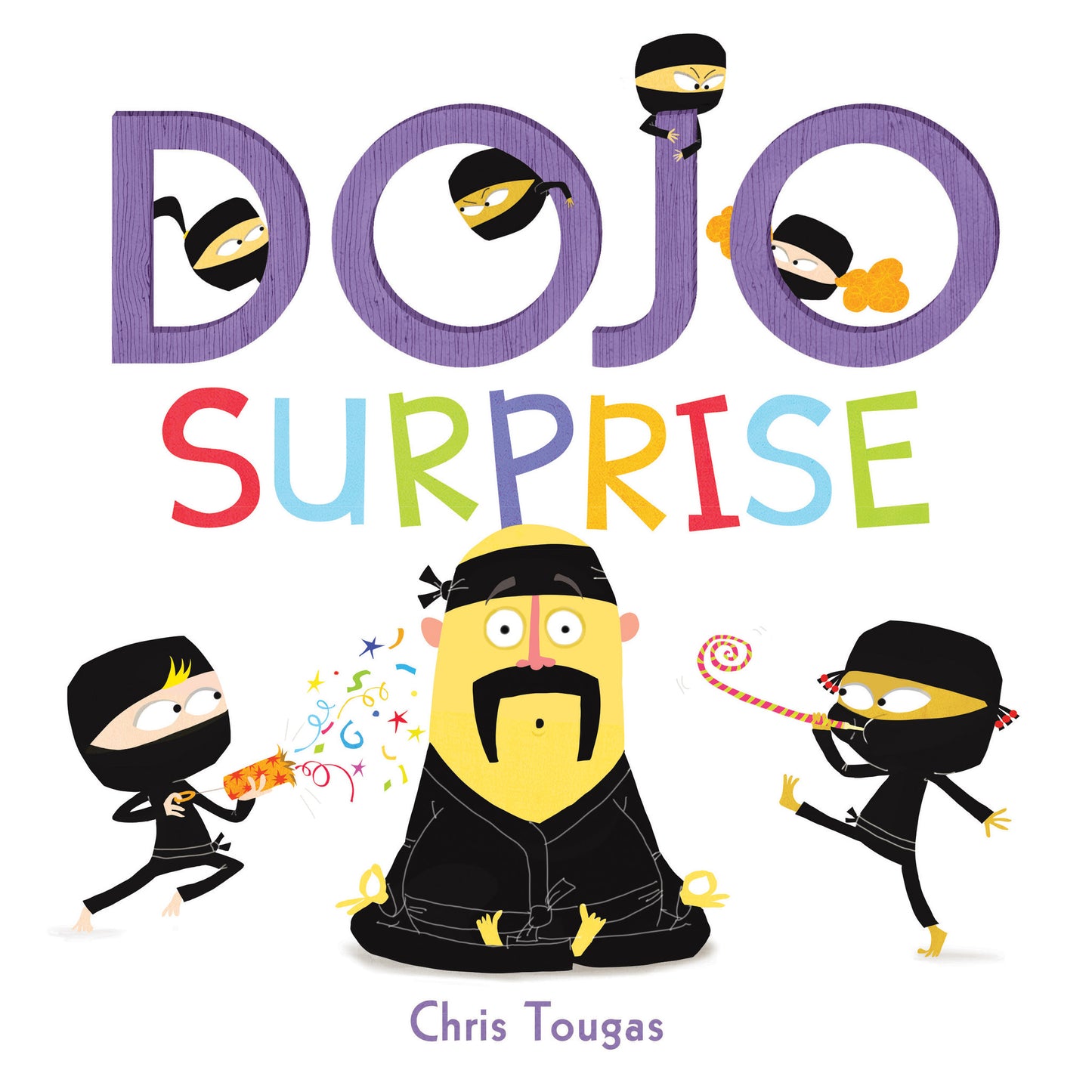 Publication date
August 15, 2016