How to Be Human: A Bear's Guide
A bear and a girl form an unlikely friendship as they show each other the important things in life
Once there was a bear who lived in a forest and did all the regular bear things. But as his home and the world around him change—fewer fish, fewer trees, and less quiet—he notices how tricky his life is becoming to maintain. The sensible thing to do is adapt, so the bear enlists the help of a little girl and asks her to teach him how to be human.
The unlikely duo works together to master the art of being human, but when the bear heads to the city to try out his new skills, nothing goes as planned. Back in the forest, the girl considers that maybe humans should learn from bears instead. So the bear shares his own unique knowledge with the girl, and she ultimately discovers that the Earth is a place of giving, where all living things breathe together.
Charming illustrations bring this story of cooperation and friendship to life, inviting readers to see the value of exchanging ideas and learning from others.
Sophia Kolinas, Aparna Varma
Regular price
Sale price
$21.95 CAD
Unit price
per
---
SKU: OB400020n0nn1nWWW | ISBN: 9781771474948
"This sweet and charming story about friendship convincingly emphasizes the importance of being bear-y good stewards of nature."
- Booklist
"Adorable cartoon illustrations highlight the ursine-girl relationship ... Perhaps the Earth would be better off if humans were more like animals."
- Kirkus Reviews
"A sweet and compelling story, How to be Human presents a refreshing approach to picture books within the environmentalist genre without being overbearing or didactic."
- Canadian Review of Materials
"Young readers will be enticed by the telling illustrations that show the importance of working together for the greater good."
- Sal's Fiction Addiction
"This picture book brings a timely message about what it means to work with the natural world to a young audience through an age-appropriate, expertly pitched, and well emoted story."
- Children's Literature Comprehensive Database
View full details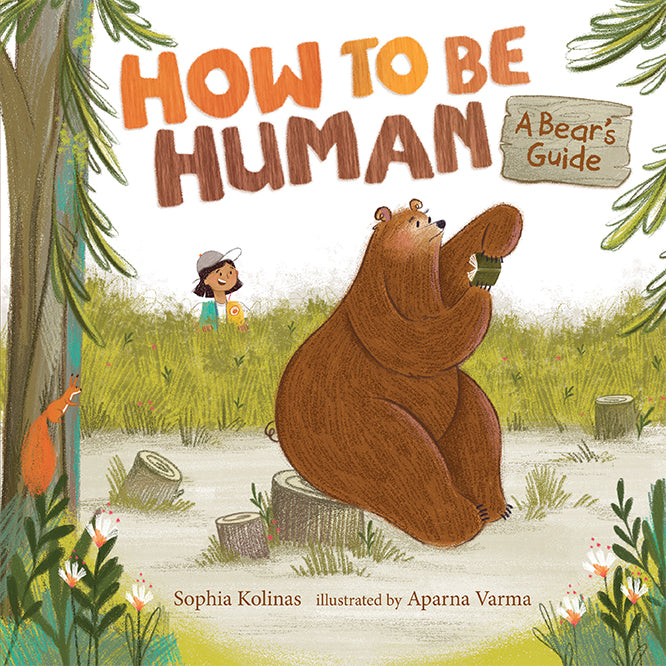 Publication date
March 15, 2023
Curriculum
Environmental Awareness; Environmental Stewardship