Is This Panama?
A STEM introduction to migration through one bird's quest to find its winter home
When Sammy, a young Wilson's warbler, wakes up one frosty August morning near the Arctic Circle, he instinctively knows that it's time to make his first migratory journey south to Panama. But there's one problem — where is Panama?
All the other warblers having left without him, Sammy sets off on the journey by himself, stopping to ask the same question of each of the different animals that he meets along the way: "Is this Panama?" From the caribou heading to his winter forest to the monarch butterflies flitting to Mexico, every animal has a different destination — and different advice for Sammy on how to find his way. Finally, a flock of his warbler cousins shows Sammy that finding Panama is as easy as following the stars.
Animal migration patterns and seasonal changes are on display throughout this fascinating story, complemented by intricate paper collage, watercolor, and pen-and-ink illustrations.
Jan Thornhill, Soyeon Kim
Regular price
Sale price
$11.95 CAD
Unit price
per
---
SKU: 214320n0nn1nWWW | ISBN: 9781771474474
View full details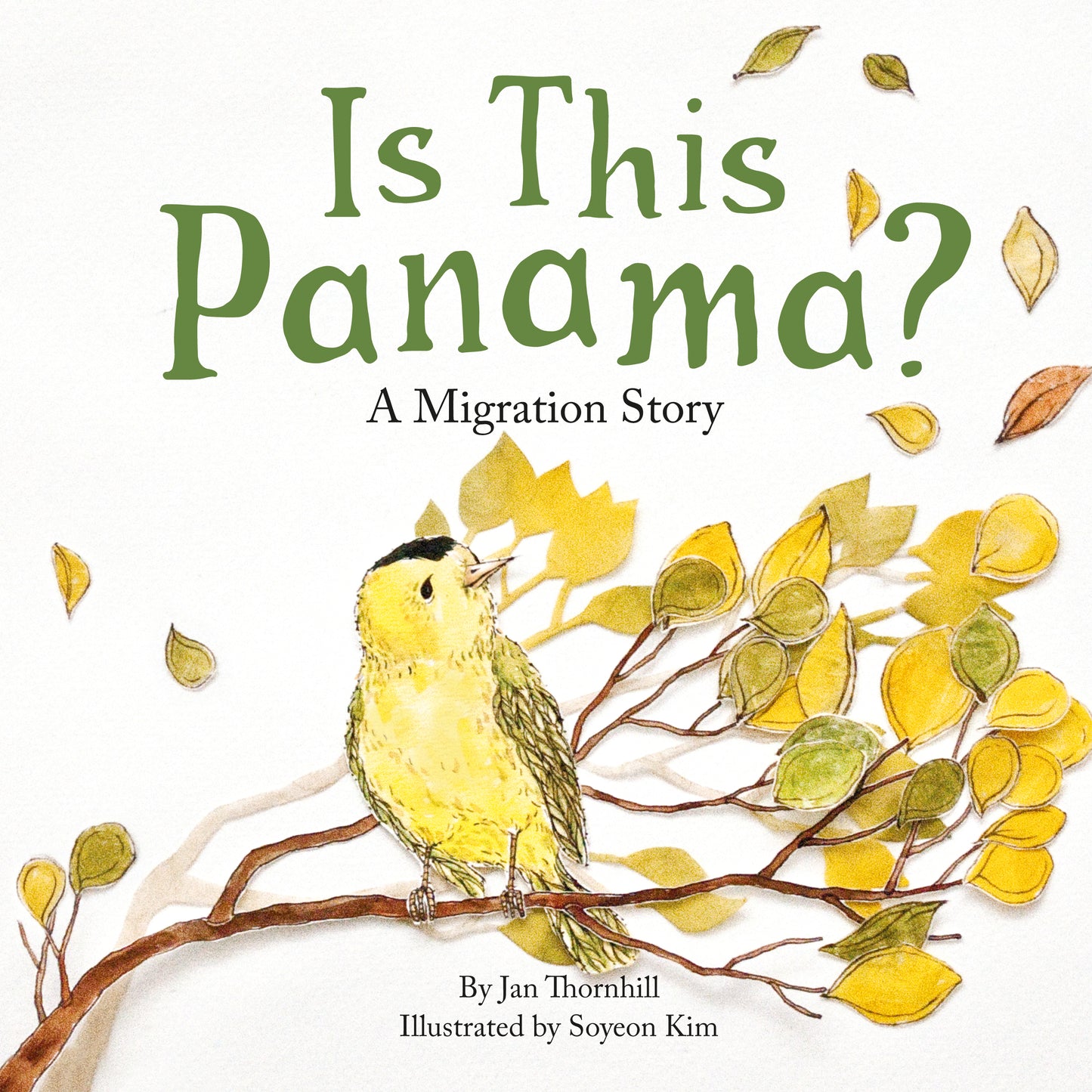 Publication date
March 15, 2021
Curriculum
Geography; Maps