It's About Time
Follow along as friends Jacob and Lily unravel time, starting from its smallest increment — the second — and finishing with the century. The progressive approach uses crafts, activities, and kid-friendly anecdotes along with speech balloons, rhymes, and illustrations to make the abstract concept of time very real and very fun. It covers everything from the difference between a.m. and p.m. to how we use clocks and calendars to keep track of mealtimes, bedtimes, birthdays, and seasons to exactly how long it takes to bake a cake (follow the recipe to test it out!). 
From counting the number of days in a month using our knuckles to catchy tunes that help us remember the days in a week, 
It's About Time
 offers a comprehensive and engaging approach to helping kids learn how to tell time. Sure, we can't see it or hear it or touch it and we lose track of it easily, but this is a book that shows time doesn't have to be difficult to understand!
Pascale Estellon
Regular price
Sale price
$11.95 CAD
Unit price
per
---
SKU: 205424n0nn1nWWW | ISBN: 9781771473422
"[A] straightforward book that conveys, quite imaginatively, different ways of thinking about time – and by extension, clocks, calendars, cardinal and ordinal numbers, seasons, and even centuries ... a great deal of cleverly, efficiently presented material." - The New York Times
"Explanations of how to tell time on a clock, how hours create days (and weeks, months, and years) also appear, with Estellon's cheerful cartooning offering both entertainment and visual support for each topic." - Publishers Weekly
"From one second to one century, the idea of time and its measurement is discussed in terms that any youngster can understand."
- Kirkus Reviews
"Well-suited for both the classroom and home ... Estellon's clever and seamless transitions make for a real page-turning book." - Canadian Review of Materials
"An informative little book that takes readers on an interactive learning experience." - Education Library, The University of British Columbia
"Thought was definitely put into the age and skill level of [the]
audience and each of the activities were something that my children
could easily complete, with a little help." - Mostly Together Mommy (blog)
View full details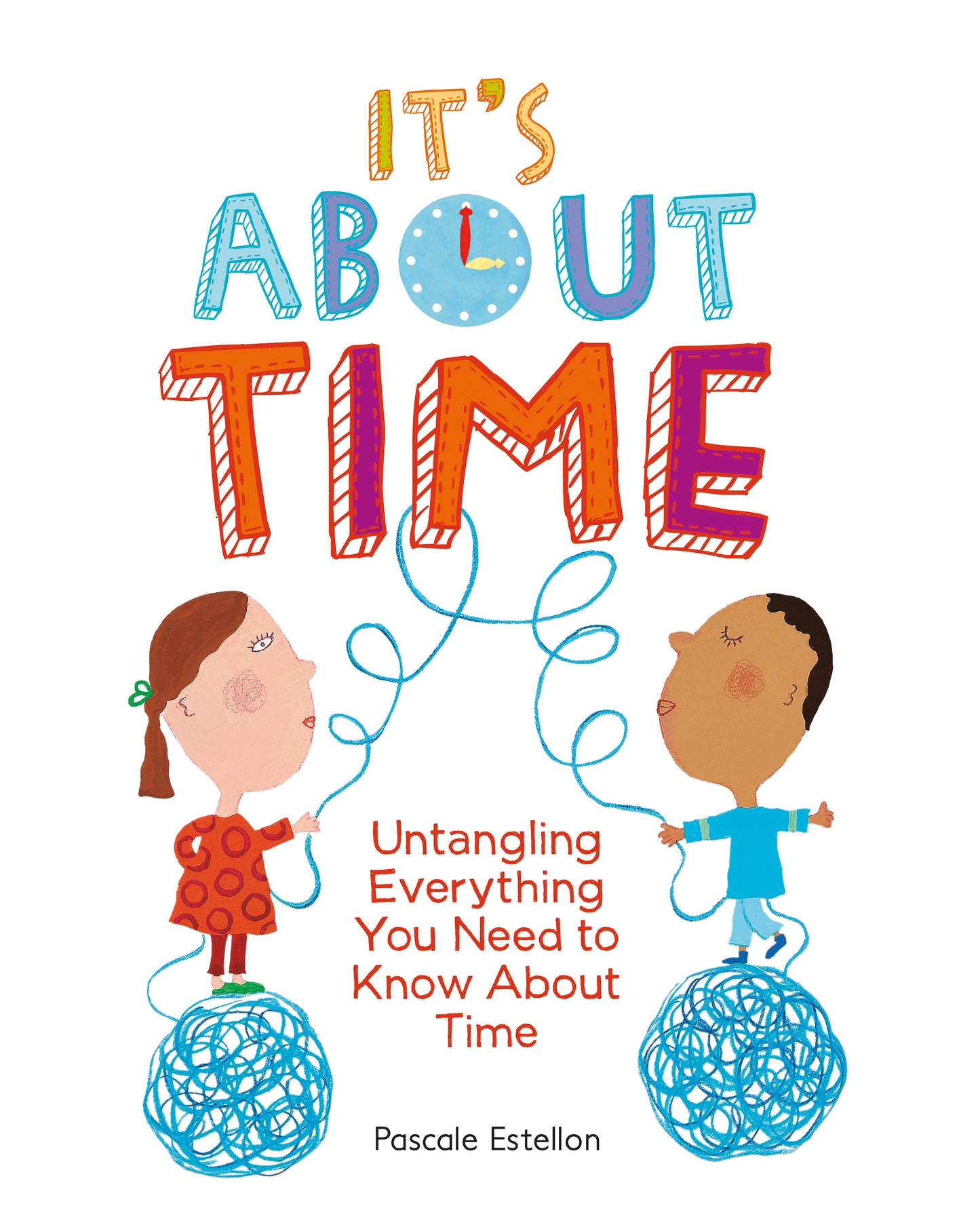 Publication date
September 15, 2018