Off to Class (updated edition)
Travel around the globe to visit some of the world's most incredible schools, and meet the students who attend them, in this award-winning nonfiction pick for ages 9 to 12. This edition of a bestselling favorite is newly updated and re-released in 2022.
When North American kids picture a school, odds are they see rows of desks, stacks of textbooks, and linoleum hallways. But there are schools in caves, on boats, and on train platforms; there are green schools, mobile schools, and even treehouse schools. There's a whole world of unusual schools out there! But the most amazing thing about them isn't their location or what they look like. It's that many of these schools have been able to provide safe learning environments for students who have unique lifestyles and who face tough environmental and cultural challenges.
Education is not readily available for kids everywhere, and many communities lack the resources that would make it easier for kids to go to school—but people around the world are finding creative ways to make education happen. In Off to Class, readers will travel around the globe to visit some of these incredible schools and, through personal interviews, meet the students who attend them, too. Their stories aren't just inspiring—they'll also get you to think about school and the world in a whole new way!
Susan Hughes
Regular price
Sale price
$15.95 CAD
Unit price
per
---
SKU: OB400107n0nn1nWWW | ISBN: 9781771475792
"Off to Class is an easy-to-read yet detailed book that should, at the very least, be in every school library, if not every classroom and home."
- Quill & Quire, STARRED REVIEW
"The strong emphasis on humanitarianism will move, excite, and inspire those reading...Off to Class will encourage them to help to 'be the change they wish to see in the world.'"
- School Library Journal
"An exciting way to connect readers with children in classrooms around the world...the down-to-earth details capture both the excitement and the challenges students face in daily life." - Booklist
"Hughes's examples of grassroots education in action are inspirational and informative." - Publishers Weekly
"Unusual and useful." - Kirkus Reviews
"The book makes fascinating reading, and the upbeat narrative and successful projects cited allow youngsters to learn about the various challenges faced by kids around the world...in a format that is forthright, immediate, and ultimately uplifting and empowering."
- School Library Journal
"Fascinating stories accompany vivid photos and factoids...Packed with valuable lessons." - Foreword Reviews
"I loved this book. It left me feeling proud of mankind for taking control over what looked like impossible situations and turning them around for the good of children and the future. It also made me thankful for the education we receive here in America. You will truly enjoy this learning book and perhaps it will nudge you to become involved in helping children all over the world that we all live in. Excellent, highly recommended, very well done."
- Midwest Book Review
Saskatchewan Young Readers' Choice Awards, Diamond Willow Award, 2012
Atlantic Library Association, Hackmatack Children's Choice Book Award, 2013
Skipping Stones Honor Award, 2012
ForeWord Magazine Book of the Year Award, Juvenile Non-fiction category, 2011
British Columbia Library Association, Red Cedar Book Award, 2012
Canadian Children's Book Centre, TD Canadian Children's Literature Award, 2012
Canadian Children's Book Centre, Norma Fleck Award for Canadian Children's Non-fiction, 2012
Canadian Children's Book Centre, Best Books for Kids and Teens, Starred Selection, 2012
View full details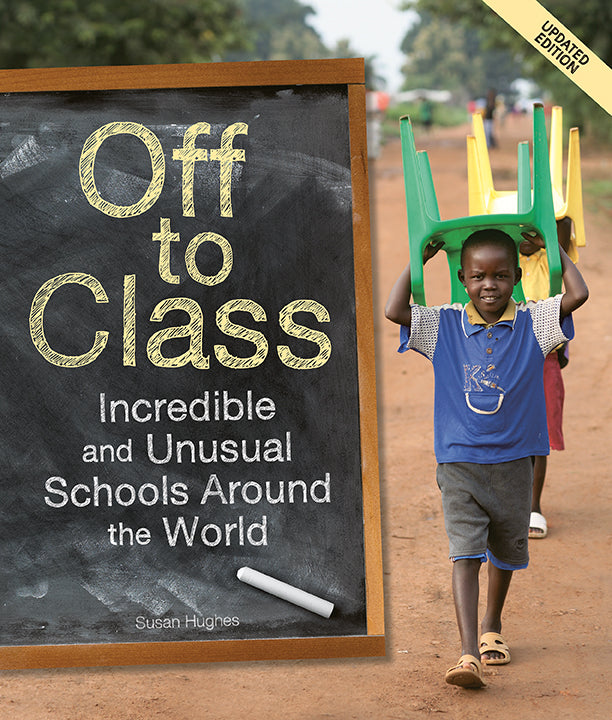 Publication date
September 15, 2022
Interest age
From 9 to 12