Pierre & Paul: Dragon!
Pierre and Paul are back for another imaginative bilingual adventure
Pierre and Paul are back for another adventure! Pierre speaks French and Paul speaks English, but that doesn't stop them from being friends and exploring together. Today is garbage day, so the duo sets out to find hidden treasures in the trash.
Treasure map in hand, they encounter poisonous swamps, dark forests, a dragon, and even a tsunami! (Or maybe just a garbage truck driving through a puddle). When the tsunami sweeps away their treasure map, they think all is lost—until they finally find a treasure lying out in plain sight.
Told half in French and half in English, this second book in the Pierre & Paul series uses simple phrases and clues in the illustrations to make the story accessible to readers in both languages. Full of imagination and playful illustrations, this vocabulary-learning tool is an engaging story of friendship.
Caroline Adderson, Alice Carter
Regular price
Sale price
$18.95 CAD
Unit price
per
---
SKU: 204921n0nn1nWWW | ISBN: 9781771473286
"The blend of English and French in the text is a clever way to support bilingualism... Educational content made entertaining." - Kirkus Reviews
"This is one of those terrific adventures that gets better with every reading ... Highly recommended." - School Library Journal
"Reminds young readers of the powers of the imagination and the gems in their own backyard." - The Ormsby Review
"Wondrous. Through the book's repetition, simple words, and expressive illustrations, children speaking either language will easily grasp the wonder of the story. This is a book tailor-made for reading aloud, where even the adult reader does not need to be fluent in both languages. In fact, it would make an ideal first day read in a French Immersion classroom." - Canadian Review of Materials
"This is a stunningly executed story ... Colorful and heartwarming, this story is a delightful addition to bilingual collections for young elementary school-aged readers with an interest in fantasy and imaginative adventures." - Children's Literature
A Loan Stars Jr. Top 10 Pick for March/April, 2021
Best Books for Kids and Teens, 2021
TD Summer Reading Club Top Recommended Read, 2022
BC Chocolate Lily Young Readers' Choice Awards, 2022
View full details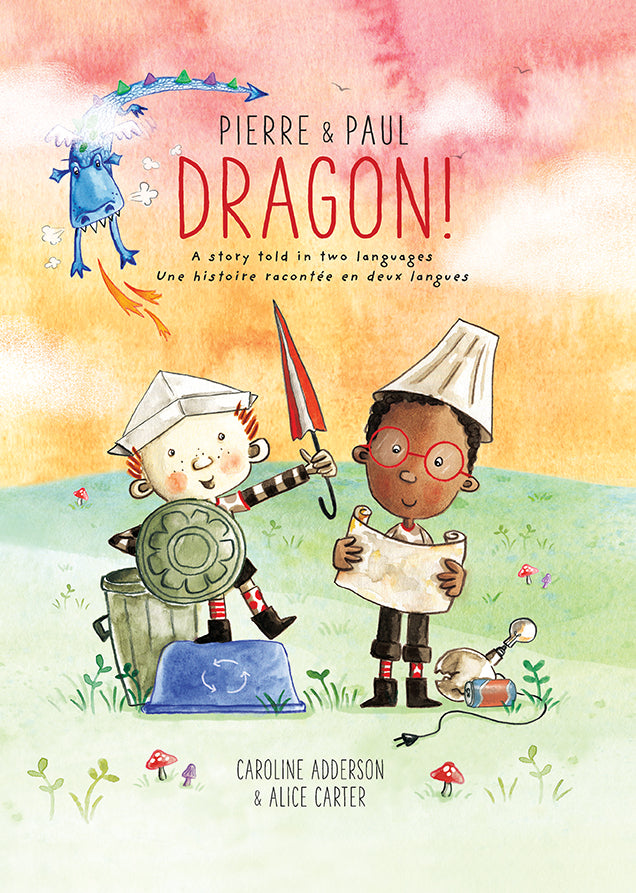 Publication date
April 15, 2021
Curriculum
Reading Comprehension