Same Here!
Explore how kids around the world live and the common needs that unite them
Children around the world live different lives from one another—different cultures, different geographic and socio-economic realities, differing access to health and education. Despite these differences, they all share common needs: the need to feel loved and protected, the need to have a place to live, the need to learn, to eat, to play, to share, and to dream for the future.
Grounded in careful and extensive research, this book by best-selling author Susan Hughes introduces readers to kids from around the world and the lives they lead. The child-centered narrative and playful illustrations explore how education, family, free time, and other aspects of daily life look different depending on who you are and where you live.
Perfect for fostering a global worldview, Same Here! encourages kids to draw connections to their own lives while learning about the experiences of others.
Susan Hughes, Sophie Casson
Regular price
Sale price
$21.95 CAD
Unit price
per
---
SKU: 202634n0nn1nWWW | ISBN: 9781771473071
"Topics are presented using nonjudgmental language that emphasizes the positives of each child's situation ... An uplifting look at childhood around the world."
- Booklist
"This thoughtful volume will appeal to older readers seeking a snapshot of childhood across the globe."
- School Library Journal
"A wonderful opportunity for children, youth, and adults to learn about each other, the community, and the world."
- Canadian Review of Materials
"The format combines effective elements of nonfiction picture books built on a narrative voice and the cleanly distilled details of early reference books."
- Children's Literature Comprehensive Database
"In this valuable and celebratory book, [Hughes] takes a careful look at those differences in a child's life as well as the needs that make them the same as all children around the world."
- Sal's Fiction Addiction
Skipping Stones Honor Award, 2023
Best Books for Kids and Teens, 2022
View full details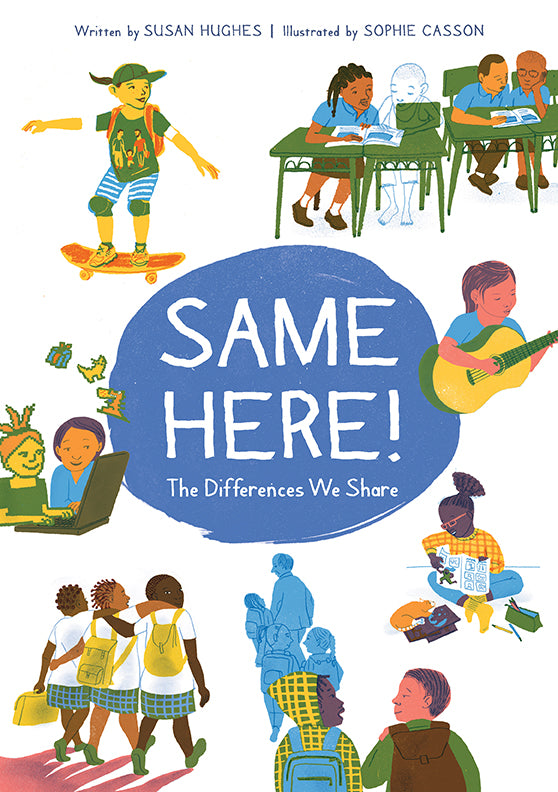 Publication date
April 15, 2022
Curriculum
Local and Global Community; Global Awareness; Citizenship; Cross-Cultural Studies
Interest age
From 8 to 12