The Deepest Dig
Inspired by a true story! A tenacious kid digs deep and makes important discoveries
After a heavy rain exposes a bit of something in his backyard, Caden resolves to dig the treasure up and find out exactly what it is. He tries to enlist the help of his parents and teacher, who are dismissive and disbelieving—but that doesn't deter Caden from his goal.
Caden's next-door neighbor, Martha, is the only adult who encourages him to keep digging. Working together, they unearth Caden's discovery: the giant bones of a prehistoric woolly mammoth! After comically misassembling the massive skeleton, Caden attracts everyone's attention with his discovery—and finds another treasure in bringing his family together.
Rich yet simple illustrations accompany this funny, kid-empowering story that celebrates scientific inquiry and is based on a true discovery.
Mark David Smith, Lily Snowden-Fine
Regular price
Sale price
$19.95 CAD
Unit price
per
---
SKU: 210872n0nn1nWWW | ISBN: 9781771474191
"The sparely told tale, inspired by a similar actual discovery, may in turn inspire young readers to take closer looks at their own supposedly familiar surroundings." - Kirkus Reviews
"Clever and colorful illustrations ... add considerable charm to the story. [The narrative] teeters between the believable and the fantastic."
- School Library Journal
"The Deepest Dig encourages children to dig deep, whether it's into their curiosity, science, research or any passion."
- CanLit for Little Canadians
"An excellent addition to any library, especially for young (or older) people interested in paleontology. For those who aren't, it will get them interested in what is going on in their own backyards."
- Canadian Review of Materials
Best Books for Kids and Teens, 2022
TD Summer Reading Club Top Recommended Read, 2023
View full details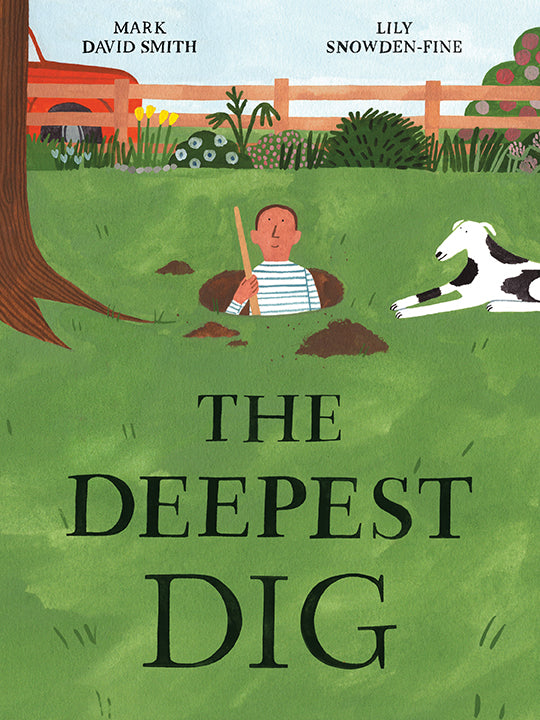 Publication date
August 15, 2021
Curriculum
Scientific Inquiry; Paleontology