The Paper Boat
Named a best picture book of 2020 by Kirkus, School Library Journal, Booklist, New York Public Library, the Globe and Mail, CBC, and the Bulletin of the Center for Children's Books — a heartfelt and personal immigration story by critically acclaimed author Thao Lam
New from Thao Lam, the award-winning author of picture books
My Cat Looks Like My Dad
,
Wallpaper
, and
Skunk on a String
, comes a personal story inspired by her family's refugee journey.
In
The Paper Boat
, Thao's signature collage art tells the wordless story of one family's escape from Vietnam—a journey intertwined with an ant colony's parallel narrative.
At her home in Vietnam, a girl rescues ants from the sugar water set out to trap them. Later, when the girl's family flees war-torn Vietnam, ants lead them through the moonlit jungle to the boat that will take them to safety. Before boarding, the girl folds a paper boat from a bun wrapper and drops it into the water, and the ants climb on. Their perilous journey, besieged by punishing weather, predatory birds, and dehydration, before reaching a new beginning, mirrors the family's own. Impressionistic collages and a moving, Own Voices narrative make this a one-of-a-kind tale of courage, resilience, and hope.
Thao Lam
Regular price
Sale price
$19.95 CAD
Unit price
per
---
SKU: 208044n0nn1nWWW | ISBN: 9781771473637
"Children will be compelled to return again and again to digest its story. A timely, resonant, exceptional model of visual storytelling." - Kirkus Reviews – STARRED REVIEW
"Each panel is so detailed that readers will want to linger over them all, admiring Lam's craft even while being immersed in emotions. A tender tribute to the author's parents and to all refugees who survive and thrive despite enormous odds." - Booklist – STARRED REVIEW
"This sensitively rendered story is accessible to young viewers, and it's a perfect stepping stone for older readers."
- Bulletin of the Center for Children's Books – STARRED REVIEW
"The artistry in the illustrations is spectacular... An important story told in an impeccable format." - School Library Journal – STARRED REVIEW
"Crisply cut paper represents intricate domestic scenes and just as skillfully conveys suspense... in this story of bravery and resilience." - Publishers Weekly
"Thao Lam shares her family's history in this wordless tribute to the adults and children who were forced to flee Vietnam in the aftermath of the war." - Foreword Reviews
"I loved this wordless true story of a little girl and her family escaping Vietnam for a new home in North American. Told in frames, like a comic or graphic novel, Thao Lam's story evolves as the family hides their goods, their intentions, and their leaving, with the story of the ants the girl has helped to make the same journey. It's dark and scary, but as much of our world is again feeling the same, it is also comforting to see them together at the end, all at home." - René Kirkpatrick, University Book Store, Seattle WA
"The visual storytelling here is rich and layered; it's a compelling story and filled with such details that readers will find themselves lingering over panel after panel and page after page. It's deeply moving, this tribute to Lam's own family." - Seven Impossible Things Before Breakfast
A Kirkus Reviews Most Anticipated Book for Fall, 2020
A Loan Stars Jr. Summer Top 10, 2020
A 100 Scope Notes 10 to Note for Fall, 2020
A School Library Journal Best Book of 2020
A Kirkus Best Picture Book of 2020
A Horn Book CaldeNott, 2021
A New York Public Library Best Book for Kids, 2020
A Booklist Editors' Choice, 2020
View full details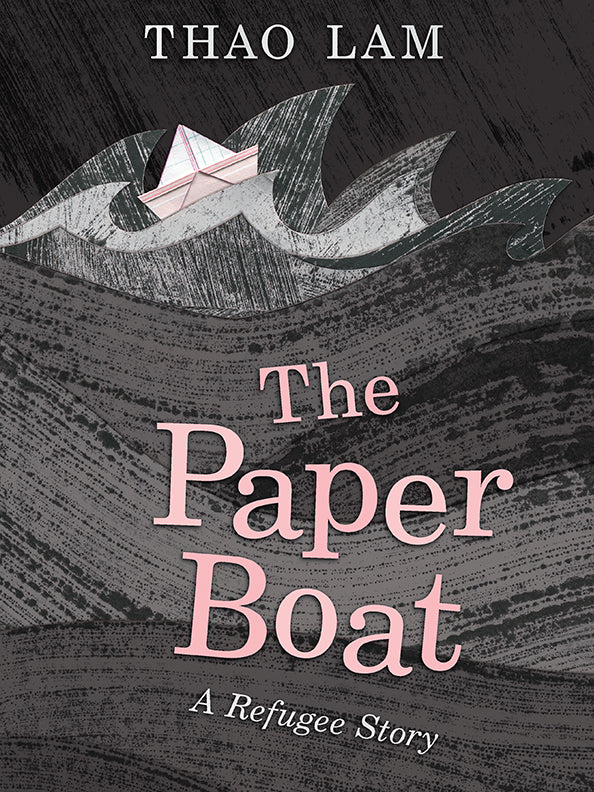 Publication date
September 15, 2020
Curriculum
Social Studies