The Sour Cherry Tree
A heartwarming look at love, loss, and memorable objects through the eyes of a child by critically-acclaimed creators Naseem Hrab and Nahid Kazemi
"Deeply evocative ... A beautifully poignant celebration of memories of a loved one that live on in those that remain." — Kirkus Reviews – STARRED REVIEW
After her grandfather's death, a young girl wanders through his house. As she tours each room, the objects she discovers stir memories of her grandfather—her baba bozorg. His closet full of clothes reminds her of the mints he kept in his pockets. His favorite teacup conjures thoughts of the fig cookies he would offer her. The curtains in the living room bring up memories of hide-and-seek games and the special relationship that she and her baba bozorg shared, even though they spoke different languages.
The Sour Cherry Tree is an authentic look at death and loss centred on the experiences of a child, both strikingly whimsical and matter-of-fact. Drawing on the Iranian-Canadian author's childhood memories, this tender meditation on grief, love, and memory is at once culturally specific and universally relatable.
Naseem Hrab, Nahid Kazemi
Regular price
Sale price
$19.95 CAD
Unit price
per
---
SKU: 210724n0nn1nWWW | ISBN: 9781771474146
"Deeply evocative ... A beautifully poignant celebration of memories of a loved one that live on in those that remain."
- Kirkus Reviews – STARRED REVIEW
"A universally relatable story that articulates a difficult concept for younger audiences, with a heartfelt message about loss and the memories of loved ones."
- Booklist - STARRED REVIEW
"This book gives voice to the hidden aspects of grief, the small token, the remembered word or gesture that defines memories. It's an essential guide to mourning, in its earliest stages, for the young."
- School Library Journal - STARRED REVIEW
"The Sour Cherry Tree lives on beyond the page. From the expanse of grief to a message of hope, it embodies what the young girl perhaps most loved about her grandfather: that he loved her."
- Quill & Quire - STARRED REVIEW
"Kazemi's illustrations have a soft, filmy quality that suits a story about memories ... The first-person narration, filled with childlike details and tender emotions, reinforces the equally childlike perspective of the delicate art."
- The Horn Book
"A portrait of a beloved grandfather who kept mints in his pockets, liked fig cookies, and 'spoke Farsi loudly but English quietly.'"
- Publishers Weekly
"[The Sour Cherry Tree] might help children and their parents to find some comfort in what's left behind."
- NPR
"In Ms. Kazemi's soft, cloudy pictures picked out with tiny details, the girl moves through the rooms of Baba Borzog's house looking at his things ... In memory, she sees him as he was, with his wry, twinkling eyes under bushy brows and his determination always to wave goodbye until his family was out of sight."
- The Wall Street Journal
150 Most Anticipated Fall Books, 2021
A Kirkus Best Picture Book of 2021, 2021
100 Favourite Books of 2021, 2021
Favourite Books of 2021, 2021
A CBC Best Canadian Picture Book of 2021, 2021
USBBY Outstanding International Books List, 2022
A Best Children's Book of the Year, 2022
Best Books for Kids and Teens starred selection, 2022
View full details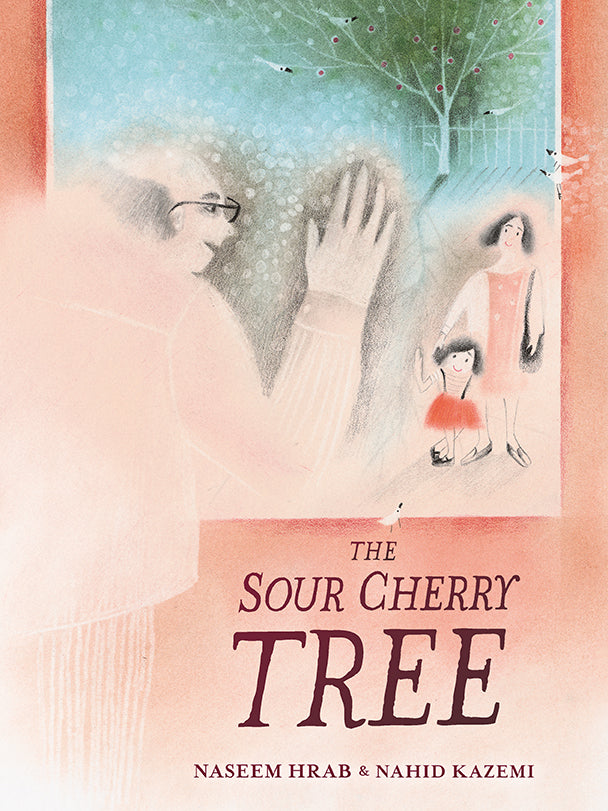 Publication date
October 15, 2021
Curriculum
Social-Emotional Learning