Wallpaper
New from the creator of
Skunk on a String
comes
Wallpaper
, a wordless picture book in Thao Lam's signature paper collage style. It tells the story of a young girl whose family moves into a new house. Outside, she can hear other kids playing, but she's too shy to say hello. So she picks at the old wallpaper in her room—revealing an entryway to a fantastic imaginary adventure world behind the walls.
There, she runs between the vibrant and varied environments—surrounded by birds, swimming in a frog pond, in a herd of art-deco sheep—as she finds herself chased by a monster. He is frightening at first, until it becomes clear he simply wants to be her friend. When it comes time to go back to reality, the girl feels inspired with the courage to approach the other kids and say hello.
Full of humor and heart, this book delivers exquisite illustrations in a lively fantasy narrative that will inspire thinking about bravery and overcoming obstacles.
Thao Lam
Regular price
Sale price
$19.95 CAD
Unit price
per
---
SKU: 201695n0nn1nWWW | ISBN: 9781771472838
"A unique and visually stunning approach to the classic dilemma of making new friends. " - Kirkus Reviews - STARRED REVIEW
"Satisfying visually, narratively, and emotionally." - Booklist
"Lam's rich visual storytelling illuminates the way that children's internal lives help them move through loss and anxiety." - Publishers Weekly - STARRED REVIEW
"The mostly wordless story's emotional arc is a satisfying one." - Horn Book
" A delight from start to finish." - Quill & Quire - STARRED REVIEW
"A fun, fanciful discovery with plenty of real-world applications." - School Library Journal
"Wallpaper is a must-have wordless addition to home and school libraries alike. Its charming essence will appeal to a wide range of audiences." - Canadian Review of Materials
Cybils Children's and Young Adult Bloggers' Literary Awards,
Kirkus Best Children's Books of 2018,
2018's 100 Best Books for Kids,
2018 Elizabeth Mrazik-Cleaver Canadian Picture Book Award
Silent Books Collection
View full details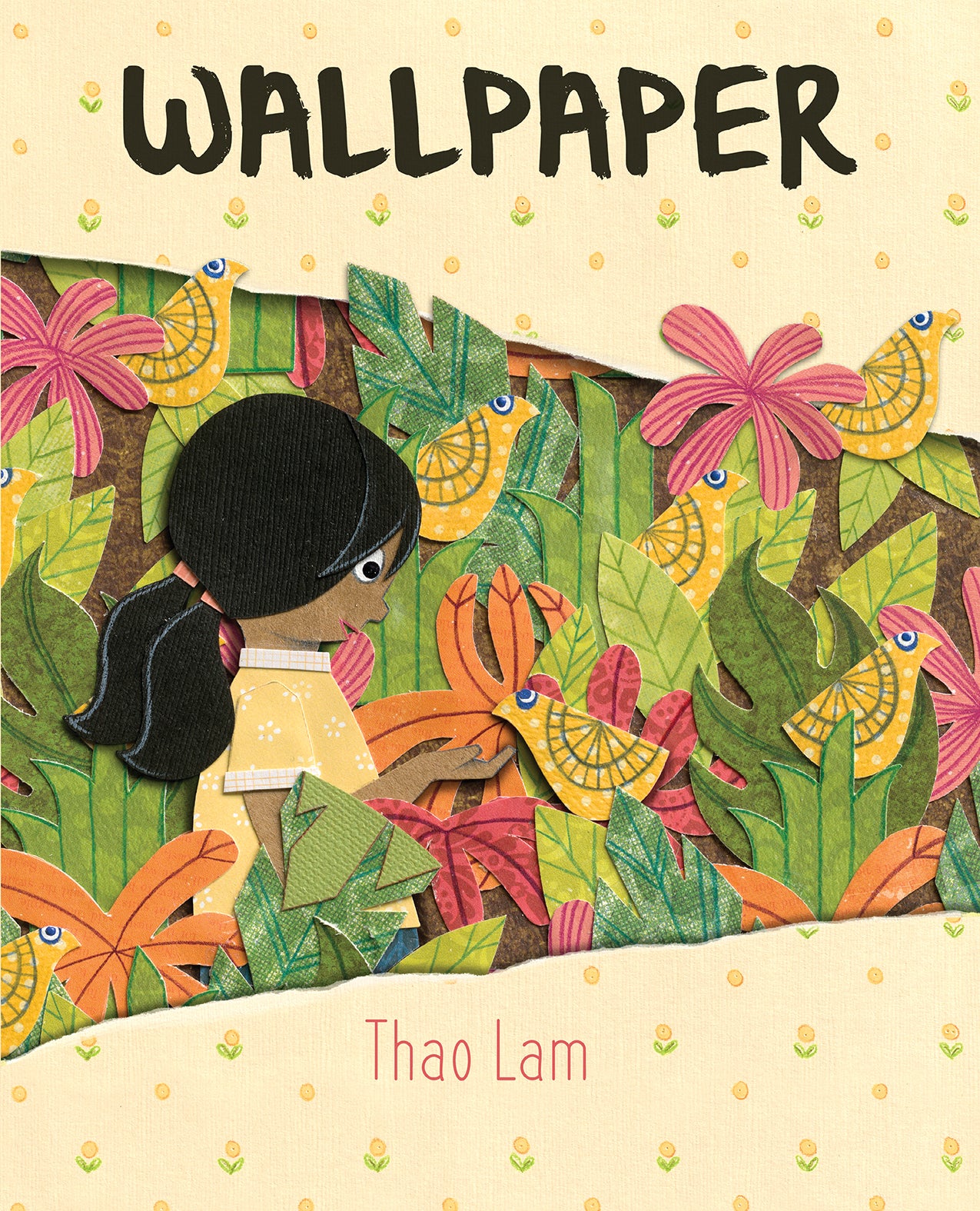 Publication date
April 15, 2018