West Meadows Detectives: The Case of the Berry Burglars
Myron, the third-grade detective who loves logic, facts, and solving mysteries, gets the chance to crack a third case when he finds out the school garden has been trampled and the strawberry plants are missing. Are raccoons to blame? Or did the baseball team sabotage the garden to take back their outfield? When neighborhood gardens are also found short of strawberries, Myron and his friends are on the case.
Myron's unique perspective from the autism spectrum and his eye for detail make him a top-notch sleuth. Similarly, the other neurodiverse kids in his resource room have unique talents that come in handy. Tech-lover Glitch's satellite image–plotting skills, artsy Jordan's mould-making abilities, and super-social Hajrah's interview tactics come together to track down the culprits. Black-and-white spot illustrations accompany the text in the final West Meadows Detectives mystery, a fun and accessible page-turner for independent readers.
Liam O'Donnell, Aurélie Grand
Regular price
Sale price
$11.95 CAD
Unit price
per
---
SKU: 210435n0nn1nWWW | ISBN: 9781771474009
"An engaging mystery that cleverly celebrates the quirkiness of not being neurotypical." - Kirkus Reviews
"This series is the perfect start for beginning readers to delve into fun mysteries...the surprisingly emotional resolution to the mystery is not obvious, nor contrived, and is sure to please readers." - Resource Links
Best Books for Kids and Teens
View full details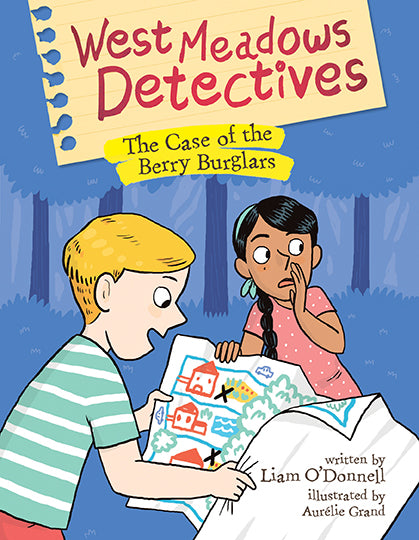 Publication date
March 15, 2020
Interest age
From 7 to 10