Who Believes What?
In today's multicultural cities and interconnected world, understanding different belief systems can help kids appreciate the differences of people they see every day, or people who live on the other side of the globe. This book introduces readers to the five major world religions by population: Hinduism, Judaism, Buddhism, Christianity, and Islam.
Each mini-section opens with a fully illustrated spread representing one religion. Designed in a search-and-find style, the illustrated spreads are busy, bright, and jam-packed with details that show people worshipping among symbolic places, rituals, and objects. A text spread follows, pulling out details from the illustrated page and providing further information about the history, festivals, places of worship, celebrations, religious leaders, and gods of each religion.
Front matter gives broader overall context about religion and each featured belief system, making this a comprehensive go-to resource for introducing religion and global cultures.
Anna Wills, Nora Tomm
Regular price
Sale price
$19.95 CAD
Unit price
per
---
SKU: 204544n0nn1nWWW | ISBN: 9781771473330
"A rich and inviting celebration of the human search for meaning." - Kirkus Reviews
"A good addition to shelves in school and public libraries, both for the completion of classroom or church school assignments or for personal enrichment." - Canadian Review of Materials
View full details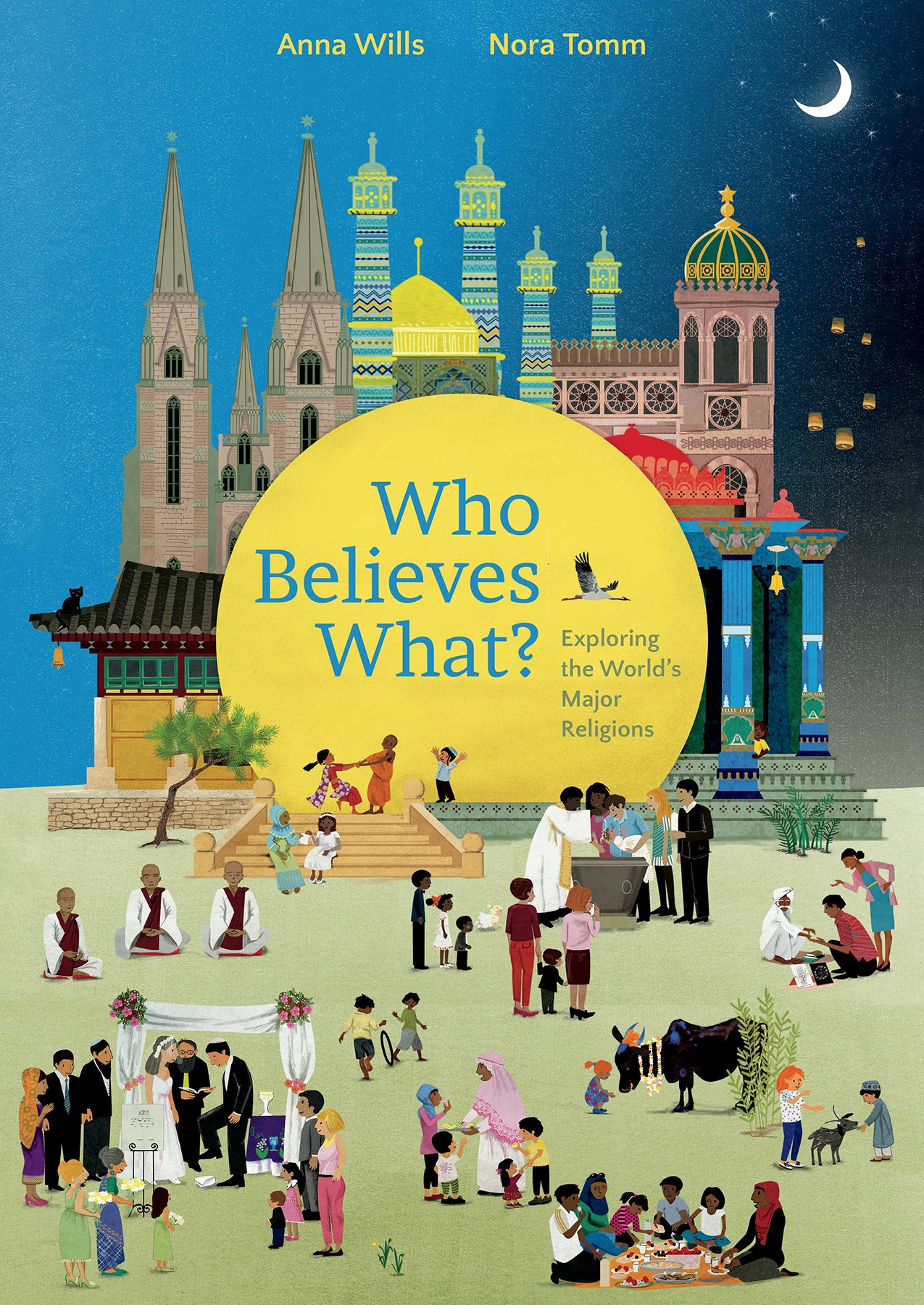 Publication date
September 15, 2018
Curriculum
Social Studies
Interest age
From 7 to 10