You Are Two
A baby's second year is full of memorable milestones. Walking, running, understanding more words, speaking their names, and forming first memories are all exciting achievements.
You Are Two
picks up where
You Are One
left off and looks back on each of these moments and more, inviting little ones and their parents to celebrate how much they have grown and discovered.
Narrated in the second person,
You Are Two
is a charming read-aloud that addresses the baby directly. Supersaturated ink-and-wash illustrations play with pattern and perspective and lend a contemporary, artistic feel to the book. The diverse group of babies pictured comes to life on the page and adds to the text's warmth and broad appeal. The second in a three-book series,
You Are Two
is designed as a whimsical gift for toddlers or parents who will enjoy reflecting on all the highlights of the second year and expressing how much their little one is loved.
Sara O'Leary
Regular price
Sale price
$11.95 CAD
Unit price
per
---
SKU: 205968n0nn1nWWW | ISBN: 9781771473569
"Two is human in this picture book, and the narration's direct address provides affirmation of toddlers' human complexity and dignity." - Kirkus Reviews, STARRED REVIEW
"Elegant in its simplicity." - School Library Journal
"This compelling blend of the familiar and the fresh provides a powerful anchor for young readers... Just like You Are One, this lovely book would make the perfect birthday gift. Highly Recommended." - Canadian Review of Materials
"A lovely, carefully written book... Filled with sensitive, layered and textured portraits of children of different races and sexes, sharing the magical age of two years and all the experiences that includes." - The Midwest Book Review
"A classic piece that is read to and treasured as a keepsake." - Resource Links
"Both adults and children will enjoy sharing the books in this series to celebrate the milestones of early childhood." - Canadian Children's Book News
Canadian Children's Book Centre's Best Books for Kids and Teens,
View full details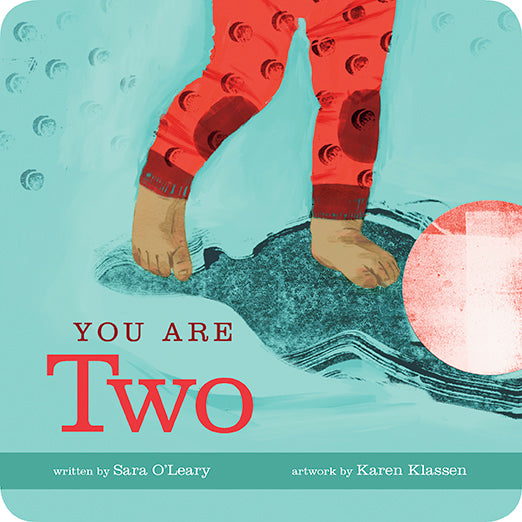 Publication date
April 15, 2019